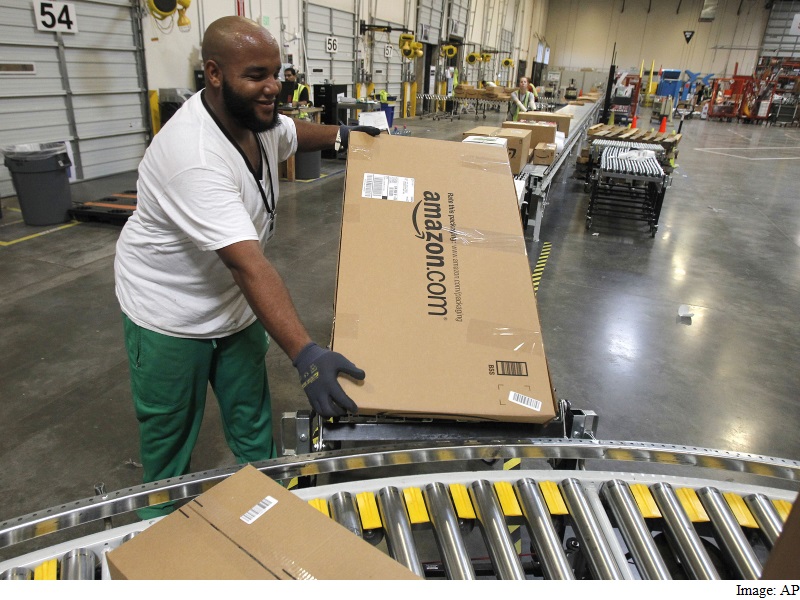 Amazon.com Inc. failed to report at least 26 work-related illnesses and injuries in a New Jersey warehouse last year, a federal agency said, the latest indication that low-wage employees who rush to fetch online orders often bear the pain of the speedy, convenient delivery of goods.
The Seattle-based Web retailer faces a $7,000 (roughly Rs. 4.6 lakhs) fine and demands to change its warehouse work environment, according to a citation. The action stems from a July inspection by the Occupational Safety and Health Administration that Amazon failed to report workplace injuries and exposed employees to amputation risks and failed to provide protective gear. Medical personnel hired by Amazon also provided services beyond their expertise when tending to workers' medical needs.
As Amazon's online sales have grown analysts project revenue will climb 20 percent to $107.2 billion this year so has its need to expand its network of fulfillment centers and hire more workers to complete online orders. During the latest holiday shopping season, the Web retailer added more than 100,000 extra staff, who pick items in warehouses as large as several football fields. In 2013, a temporary worker at an Amazon warehouse in New Jersey was crushed to death in a package-sorting conveyor system.
"Failure to properly record occupational illnesses and injuries is hazardous to workers," said Paula Dixon-Roderick, director of OSHA's Marlton Area Office. "The lack of accurate data can mask patterns of injuries and illnesses that could help uncover conditions with the potential of putting workers at risk. In addition to keeping accurate records, Amazon should address the potential dangers identified in the hazard-alert letters to ensure the safety and health of its fulfillment center employees."
Craig Berman, a spokesman for Amazon, didn't immediately respond to a request for comment.
The federal agency said warehouse workers are exposed to stress from repeated bending at the waist during shifts lasting 10 hours or more and that the "on-site medical unit provided medical care beyond what is allowed by their licensing and certification, without the supervision of a board-certified qualified medical professional licensed to practice independently."
The citation gives Amazon 15 business days to pay the fine and comply with OSHA's requests, seek an informal conference with the agency or contest the findings before the Occupational Safety and Health Review Commission.
["source-gadgets.ndtv"]