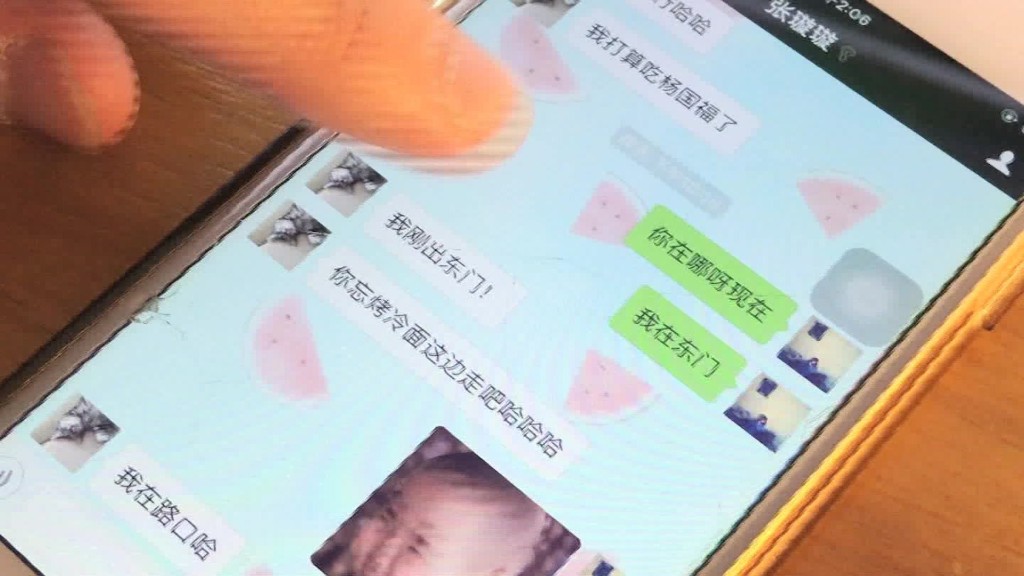 Tencent (TCEHY) shares closed more than 2% higher in Hong Kong on Tuesday, valuing the social media and gaming giant at around $522 billion, according to FactSet. Facebook (FB, Tech30) is currently worth a little over $519 billion.
Best known for its mobile messenger WeChat, Tencent had been threatening to unseat its Silicon Valley rival after a blockbuster year that saw its share price more than double. Investors have piled bets on the company's forays into mobile gaming and video streaming.
Related: How China plans to beat the U.S. at technology
But while Tencent trumps Facebook in terms of market value, it still falls short on one big yardstick.
Facebook is still the world's most popular social network, with around two billion users worldwide. Tencent is little known outside China, even though WeChat has close to one billion users.
The Chinese company also enjoys a privileged status in its home market, where Western rivals like Facebook and Twitter (TWTR, Tech30) are blocked by the government.
Related: $24 billion in 24 hours: World's biggest shopping day sets new record
Tencent is also an avid investor overseas. Earlier this year, it picked up a 12% stake in Snap(SNAP), the owner of Snapchat, and 5% in electric vehicle giant Tesla (TSLA). It's also made a series of investments in startups across Asia.
The stock has rallied strongly in November following the red-hot public offering of its online publishing unit and after quarterly results smashed through expectations. Tencent's online games division, which boasts popular titles like "Honor of Kings," saw its sales soar by 50% compared to last year.
The tech firm's latest stock market milestone also makes it the first Chinese company to cross the $500 billion mark and helps it keep bragging rights over Chinese internet rival Alibaba(BABA, Tech30), worth $480 billion. Alibaba's share price has also doubled over the last year.
Tencent still has a way to go if it wants to catch up with Silicon Valley's top tech titans. Apple(AAPL, Tech30) is currently worth an eye-popping $870 billion, while Google (GOOG)'s parent company Alphabet has a stock market value of $710 billion. Amazon (AMZN, Tech30) has a market capitalization of $543 billion.
Source:-CNN money