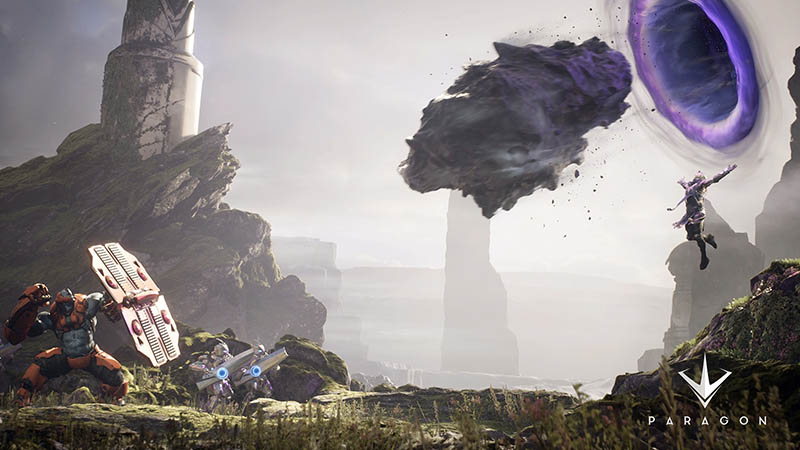 Muhammad Zakir Khan lives in Florida, USA and works at Broward College teaching introduction to public speaking among other things. He also likes to game, but was greeted with a rather rude awakening when he tried to sign up for the beta to the new multiplayer online battle arena (MOBA) game from developer Epic Games – Paragon – on Sunday night.
It's built to track the activities of criminals, and it does seem strange Epic Games was cross-checking the names of beta testers with such a list. It's important to note the system looks for the full name of an individual – in this case 'Muhammad Khan' – and not just the first or last name separately. For what it's worth, Epic founder Tim Sweeney reacted fairly quickly to the company's gaffe, stating the regulations applied to the process had been carried over from reused code used in providing paid access to Unreal Engine 4, the studio's latest release in their game engine lineup.
Epic seems to have solved the issue for now, and plans to implement it in a different way going forward.Khan wasn't too pleased with Sweeney's responses though. "I also believe that further transparency of the relationship between the government and gaming companies needs to be disclosed. This whole situation for me is jarring and now I'm curious to know what other companies are feeding gaming data of American Muslims to the government," he told Kotaku.If the attached tweet isn't clear, it prevented Khan from registering because his name was a match in a database for criminals such as "terrorists and narcotics traffickers". The US maintains what it calls a 'Specially Designated Nationals' list, designed to block assets of these individuals and prevent US citizens/ companies from transacting with the same.
["source-gadgets.ndtv"]