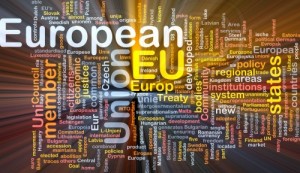 Neelie Kroes, Commissioner for Digital Affairs of the European Union, recently announced plans to create European certifications and standards in order to hasten the move for businesses to join other nations in the clouds. According to Kroes, the European Union hopes to create at least 2.5 million jobs all around the continent. It is also expected to generate at least $206 billion revenues by 2020 for the European Union.
However, according to the commissioner, the policies have to be developed first so that potential consumers will trust cloud computing as a whole. The plan is to institute EU cloud computing standards by next year as well as put in place certification procedures and assist in creating contracts in order to assure the consumers. The plan includes creating a list of reliable cloud computing providers and developing a formal structure for the procurement of services by the various European Union governments and public organizations.
The European Union has realized that it is missing out on the action by not tapping on the economic gains brought about by cloud computing. By setting up standards and certifications, Kroes hopes to minimize the risks of cloud computing. On the other hand, VP for Justice and Citizenship Viviane Reding wants Europe to think big strategies for cloud computing in order to encourage trust in the cloud's contemporary solutions as well as provide a competitive edge in the digital market where the whole citizenry will feel safe. Reding hopes for the early adoption of the framework on the new data protection which was proposed during the first months of 2012 and for the creation of fair and safe contract conditions and terms.
To summarize, the European Union strategy is to:
(1)    Provide a means for open communication between the cloud computing service providers and the potential users
(2)    Ensure that cloud contracts have simple regulations
(3)    Encourage cloud providers to undergo certification for them to be trustworthy
(4)    Pave the way for cloud computing providers to easily set up services all over Europe
However, Edison Investment Research Katherine Thompson believes that moving to the clouds won't provide the necessary boost for the European economy primarily because cloud spending won't be an incremental spending but will just me a lateral shift in expenditures. According to her, the move is even deflationary.
In another development, International Data Corporation (IDC) also said that the new European Union strategy will create new jobs but some people will eventually be displaced because business processes will have to be reorganized when a company moves to the clouds. According to Thompson, the displaced employees can be utilized in some ways as companies may focus on the improvement of business processes.
[Source:- Cloudtimes]