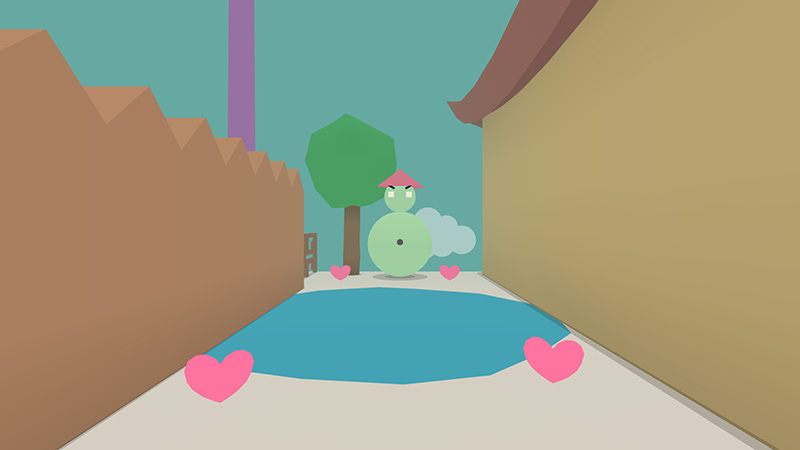 New Delhi-based indie game developer Quicktequila – essentially Vidhvat Madan – has announced a sequel to its 2014 charming first-person shooter Lovely Planet in Lovely Planet Arcade.
The game will allow you to teleport around bullets, will contain more than a 100 levels spread over four distinct worlds, and will also feature mirror and fast modes for every level. Lovely Planet Arcade is returning to the roots of classic FPS games, as in you can't look up or down and are restricted to simply jump and shoot.
Here's a teaser for the single-player-only adventure:
The game will be published by tinyBuild, and will arrive sometime in the summer of 2016. Upon launch, it will be available on Microsoft Windows, OS X, Steam OS, and Linux. According to the listing on Steam, Lovely Planet Arcade requires extremely modest specifications: a 1.0GHz dual-core processor, 512MB RAM, a 1GB graphics card with Shader Model 3.0, and just 100MB of hard drive space.
Background music for the game will be provided by London-based composer Calum Bowen, who worked on the original game, and has also worked on other platformers and mobile games.
Lovely Planet released for Microsoft Windows, OS X, Steam OS, and Linux on July 31, 2014 to generally positive reviews from users and critics alike. It arrived on the Xbox One well behind schedule, finally being made available this month on January 8. Although the Nintendo Wii U has seen preview versions of the game, it's yet to see a final release from Quicktequila.
There is no word yet from Madan if a version for consoles is in the works, but you would definitely be served better sticking to your computer for the time being.
["source-gadgets.ndtv"]