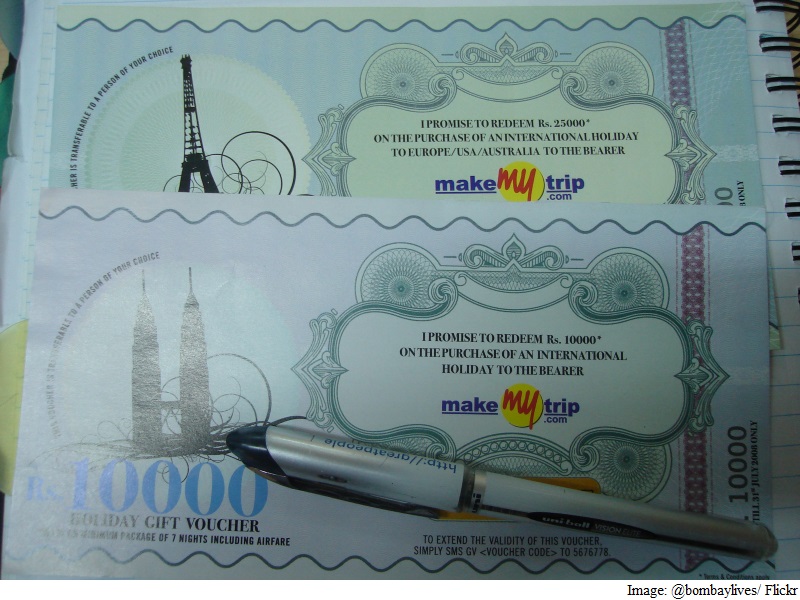 Online travel company MakeMyTrip is under probe for alleged service tax evasion of Rs. 75 crores.
The Directorate General of Central Excise Intelligence (DGCEI) has registered a case against the online travel services provider for allegedly not depositing service tax which it had collected from the customers, official sources said.
Following the probe, one of the company's senior executives was arrested by the DGCEI officials and released on bail last week, they said.
When reached for comments, a company spokesperson said the service tax case is an industry issue and it will be contesting the case with appropriate authorities.
"At MakeMyTrip, we strongly believe in an ethical, transparent and compliant corporate culture and abide by all laws and regulations of the country. The service tax case in question is potentially an industry issue that can impact all Online Travel Agents (OTAs).
"We have a strong case as advised by our tax advisors and therefore will be contesting the matter with the appropriate authorities. We are extending our full cooperation to the authorities in the investigation. Further, the company official who was detained by the authorities has already been released," the spokesperson said.
Service tax is charged at the rate of 14.5 percent (including 0.5 percent of Swachh Bharat Cess).
The DGCEI investigation has found that the company was collecting two types of taxes – service tax on 60 percent of the rate negotiated by MakeMyTrip with the hotels towards renting of rooms and service tax on 10 percent of the gross value on the customer vouchers by treating themselves as tour operators. The second category of service tax was being mentioned as MMT (MakeMyTrip) Tax by the firm, the sources said.
It is also found by the DGCEI that MakeMyTrip was depositing so called MMT Tax and not the the one collected from the customers towards renting of hotel rooms, they said.
MakeMyTrip has collected Service Tax to the tune of Rs. 83 crores (approximately) from October 2010 to September 2015 from customers for taxable service of renting of hotel rooms out of which Rs. 67 crores has not been deposited in the government account, the sources said.
The estimated alleged evasion of service tax by MakeMyTrip is about Rs. 75 crores. The firm has so far deposited Rs. 15 crores towards its anticipated service tax liability and has promised to deposit Rs. 10 crores during the hearing of the bail application of its executive, sources said.
Meanwhile, the DGCEI has conducted a detailed background check of some of the 30,000 hotels which have agreements with MakeMyTrip. So far the verification conducted in respect of 490 hotels has found that 212 of them are not even registered with the service tax authorities, they said.
"Necessary action will also be taken against these hotels by concerned service tax authorities," they said.
["source-gadgets.ndtv"]