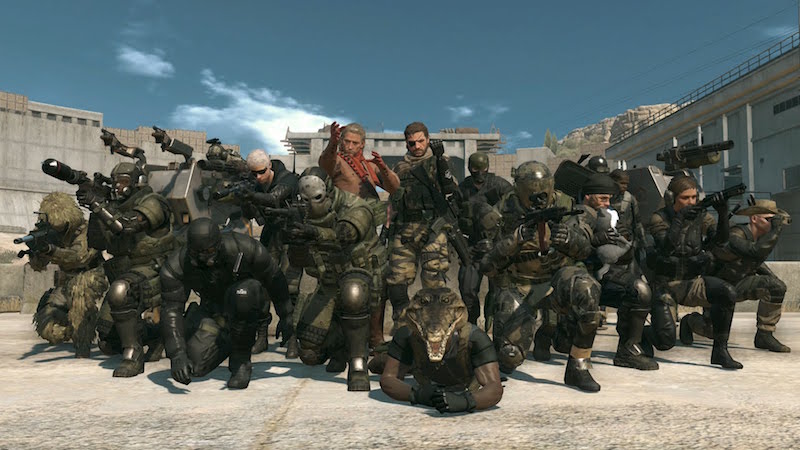 With all the drama surrounding Konami and Metal Gear Solid creator Hideo Kojima, it's easy to forget that Metal Gear Solid V: The Phantom Pain was actually one of the better optimised games on Windows.
And it appears that it's finally getting Metal Gear Online (MGO) – the game's much vaunted online multiplayer component. The game shipped with an asynchronous multiplayer segment that involved players involving the bases of others not too dissimilar to Dark Souls and Demon's Souls. MGO is real-time multiplayer in the vein of what shipped with the divisive Metal Gear Solid IV: Guns of the Patriots.
"Since the delay announcement last year, MGO fans have been waiting patiently for the latest update for their favourite online multiplayer to arrive on their favourite platform, the indomitable PC!" reads a post from Konami's Robert Peeler on the game's Steam Community page.
Players can opt in for the beta on Steam and download the Beta release of Metal Gear Online January 12, 10pm PT (January 13, 11:30am IST). However, don't be surprised to see it getting pushed back by an hour or two.
"While that's our target time, there's a chance it'll slip by an hour or two as we implement this awaited update, but rest assure we will be here for support and launch as planned," the post continues.
If you don't have a PS4 or Xbox One, this is version of Metal Gear Solid V: The Phantom Pain is fantastic. There's enough in terms of customisation to allow great performance on older hardware, while those with the ability to go beyond 1080p will find a game that justifies cutting-edge hardware. Granted it doesn't have some features like an FOV slider or the ability to modify volume as per type but these aren't massive turns offs for most. You can read about our impressions of the PC version in-depthhere.
["source-gadgets.ndtv"]