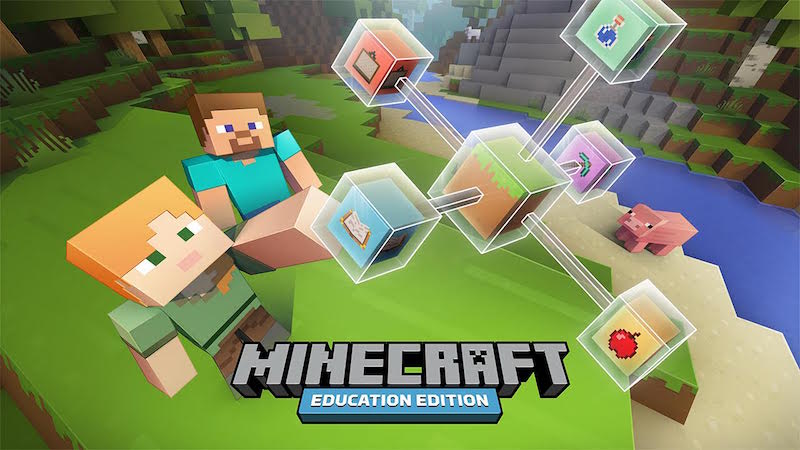 Popular open-world game Minecraft will be available in classrooms from this summer. Dubbed Minecraft: Education Edition, it's a special version of the game that's been customised for ease of use in a classroom setting. Additions include enhanced maps with coordinates to let students and teachers find their way easily, a portfolio feature to let students take photos of their work, multiplayer allowing up to 40 students to work in tandem, login functionality as well as importing and exporting of worlds.
"One of the reasons Minecraft fits so well in the classroom is because it's a common, creative playground," said Vu Bui, COO of Mojang. "We've seen that Minecraft transcends the differences in teaching and learning styles and education systems around the world. It's an open space where people can come together and build a lesson around nearly anything."
Minecraft: Education Edition succeeds MinecraftEdu – a version of Minecraft for classrooms that's existed since 2011. To make this happen Microsoft is acquiring MinecraftEdu. Minecraft: Education Edition will be available as a free trial from this summer. Pricing has not been announced yet but will be closer to launch. As a token of goodwill, current MinecraftEdu customers can use Minecraft: Education Edition for free for a year.
As is the case with most things Minecraft, there's stress on community participation.
"In the spirit of the Minecraft community, we are dedicated to making sure Minecraft: Education Edition is shaped in the coming months by a growing community of educators online at education.minecraft.net," the Minecraft site reads. "We're also excited to also share that these community pages will host a variety of resources like lesson plans and a new Minecraft Mentors page that allows educators experienced in Minecraft to connect with those interested in trying it for the first time."
["source-gadgets.ndtv"]