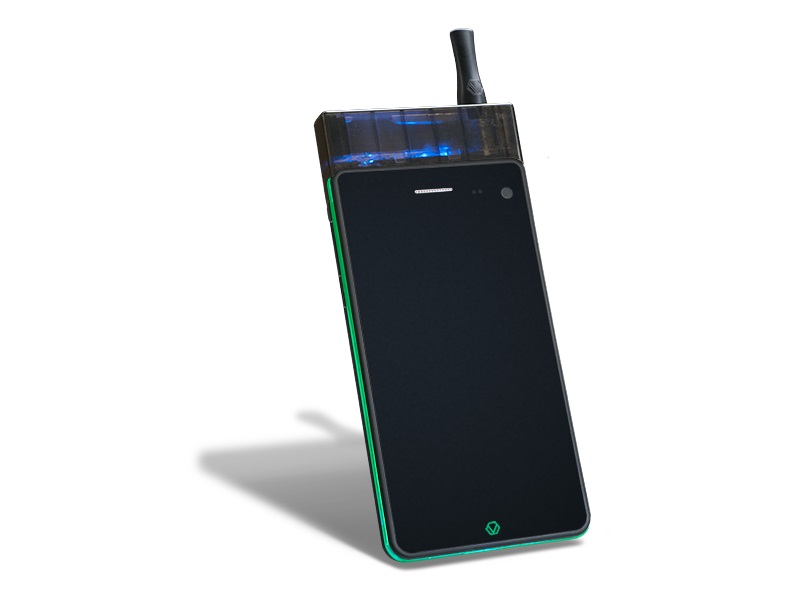 Bored of calls, emails, chats and endless Facebook posts with your smartphone? Now offer your friend an electronic puff with this unique magical device that also works like an e-cigarette.
Call it bizarre or clever, but a US-based company Vaporcade is offering a smartphone that will allow you to make calls and text as well as smoke your favourite e-cigarette flavours, The Verge reported on Sunday.
The Jupiter IO 3 is reportedly the world's first smokeable smartphone with a built-in e-cigarette.
The 3G-enabled smartphone costs $299 (roughly Rs. 19,700), and runs on Android KitKat 4.4 operating system.
The smartphone has two batteries – one to power the phone and one to power the e-cigarette. The battery life is shared so if you do not vape much, you will get a longer battery life.
The smartphone has an opening under a little plastic cover off the top. Attach a flavoured liquid cartridge and a mouthpiece to that and smoke right out of your smartphone.
It comes with a button to regulate the heat and get a stronger pull.
The liquid cartridges cost $15 (roughly Rs. 990) and come in flavours like mint, peach and coffee and each one provides about 800 puffs, or four packs of cigarettes.
Moreover, the Vaporcade app on the phone lets the user track battery life, how much liquid is left, what flavour has been loaded in the cartridge, and how many puffs the user has taken over time.
It also claims to help in quitting smoking or cutting down by setting a goal. The app alerts when the user crosses the number of puffs.
Claimed to be approved by the US Federal Communications Commission, the information on health effects and the impact of vaping from the device, when compared to traditional cigarettes, is still not known.
The company, which makes e-cigarettes, cigars, and coffee beans, plans to release a 4G model for $499 (roughly Rs. 32,900) in the next few months.
["source-gadgets.ndtv"]