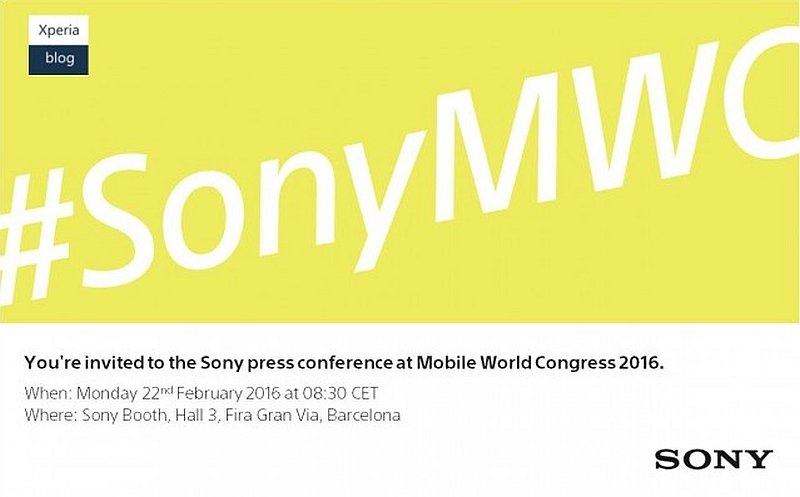 After LG, Sony has also sent press invites for its MWC 2016 event. The MWC event is scheduled for February 22 at 7.30am GMT (8.30am CET or 1pm IST). The Japanese tech firm has not yet revealed what device or service it will introduce in the invite, which simply contains the hashtag #SonyMWC.
It is worth mentioning that Sony at last year's MWC trade show launched its Xperia M4 Aquasmartphone alongside the Sony Xperia Z4 Tablet. Since the company launched its Z5 smartphone series during IFA 2015 in September, it might not introduce the successor just yet. The company might also refresh its wearable lineup at the trade show.
LG has its MWC 2016 keynote event scheduled for February 21. The invite image shows a jack-in-the-box behind the text "Play begins", leaving us guessing at what the device might be.
Sony earlier this month at the CES 2016 trade show launched a new range of multi-room capable home entertainment products, a colourful Walkman A26, and other personal audio products.
The company announced two new speakers the Sony SRS-ZR7 and Sony SRS-ZR5. The former is a four-speaker system, while the latter is a smaller option that can be paired with the SRS-ZR7 for stereo sound. Also announced was a new soundbar and sub-woofer combination, the HT-NT5 and HT-CT790. Portable speakers dubbed the Sony SRS-XB2, Sony SRS-XB3, and the Sony GTK-XB7. We re also introduced.
Besides the Walkman A26, Sony unveiled a range of wireless active noise-cancelling headphones as part of its h.ear lineup. In the personal audio products line up, the Japanese tech giant launched the all-in-one Walkman audio players, the WS413 and WS414, along with the h.ear in and h.ear on wireless headphones, and h.ear go portable wireless speaker. A wireless on-ear headset, the MDR-XB650BT, also saw the light of the day at the tradeshow.
["source-gadgets.ndtv"]