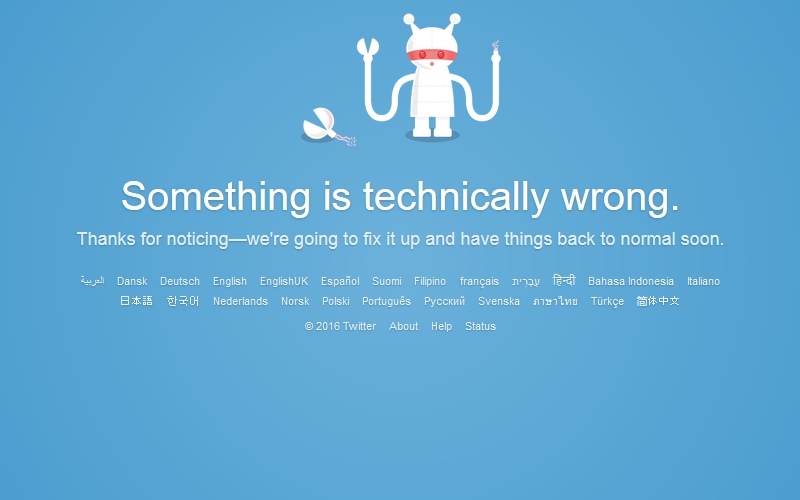 Twitter said on Tuesday its social network was suffering outages in several parts of the world and it was working to resolve the issues, which appear to be concentrated in Europe, according to external monitoring sources.
Both Twitter web and mobile services suffered outages for at least an hour around 0900 GMT, with smartphone users receiving the warning: "Tweets aren't loading right now."
"Some users are currently experiencing problems accessing Twitter," a statement on the company's Twitter status website reads,
"We are aware of the issue and are working towards a resolution." A company spokeswoman had no further comment.
By 1000 GMT, services for some affected users in Europe started to return, although access remained spotty.
Outages were reported across Europe and appeared to be concentrated in Britain, France and Germany, according to DownDetector.uk, an Twitter monitoring service.
Japan also reported outages but users in other Asian countries said Twitter service was operating normally. Users from Scandinavia to Spain to South Africa also reported outages.
Some Twitter users in Europe were still able to publish, suggesting there was never a complete blackout in the region.
"I'm reading hundreds of tweets, on Twitter, saying Twitter is down. This is like Inception," tweeted London-based James Martin who goes by the handle @pundamentalism, referring to the 2010 science fiction film in which a professional thief has the chance to have his criminal history erased.
["source-gadgets.ndtv"]