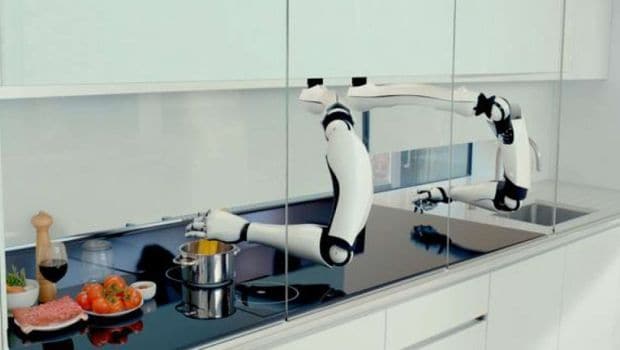 Life today is getting really fast and busy, where we hardly have the time to do anything that we like as we are busing managing our hectic schedules. We come home late from our work and often feel lazy to cook a nutritious and delicious meal for ourselves as it takes time and effort. So we resort to ready-to-eat products, which may be delicious in taste but not necessarily healthy for our body. Well, now there's some good news. As technology is advancing, a London-based company called Moley Robotics has developed a robotic kitchen, which can cook by itself as you relax and wait for our favourite dish to be served.
Founded by Mark Oleynik, who is an expert Mathematician and a scientist, the robotic kitchen was showcased in science fairs and exhibitions recently. They collaborated with Shadow Robotics, Yatchtline, DYSEGNO, Sebastian Cornan and Standford Univeristy professor Mark Cutkosky to invent such a technology. The robotic kitchen features an oven, hob, sink and two dexterous hands and the company is also looking to include a refrigerator in the product. The developers have taken the help of the 2011 BBC Masterchef winner, Tim Anderson to record his hand and body movements in a 3D film and translated it into digital movements through algorithms. So, it means it can make food just as the Masterchef.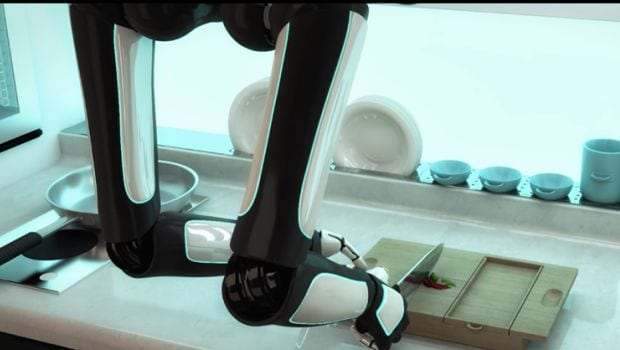 How Will it Work
According to their official website, they are planning to launch their consumer version of the product in 2018 and are working with kitchen developers and app developers to make a perfect consumer friendly product. The company is planning for the robotic kitchen to be operated through a mobile app and a digital library will be installed with over 2000 recipes in it.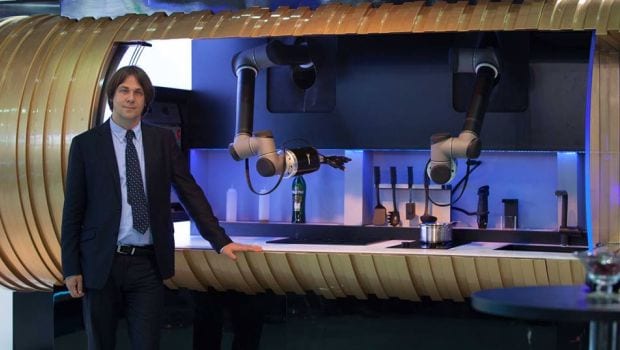 The new world technology is making life easy for the people as the people today don't have time to learn and make good food. The robotic kitchen will also help people in preserving their traditional dishes and recipes through their digital library. "Whether you love food and want to explore different cuisines or fancy saving a favourite family recipe for everyone to enjoy for years to come the automated kitchen can do it," said Mark Oleynik in an interview to The Telegraph.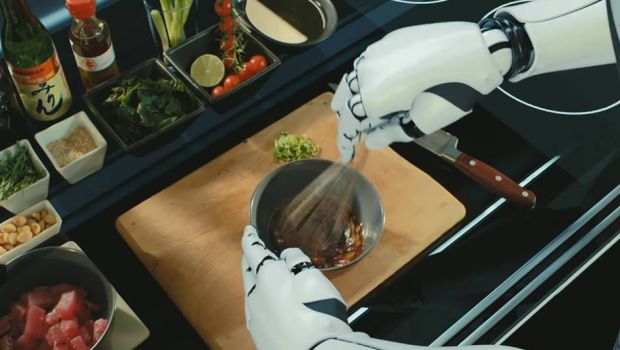 So are you looking forward to the launch of world's first robotic kitchen, which is slated to be in 2018? Now you can enjoy new dishes made just like the masterchefs while you relax. The developers say that since the product is very sophisticated, the price will be high, ranging from USD 10,000 to 15,000. But the price may come down in the future as technology gets enhanced and improved.
["Source-ndtv"]