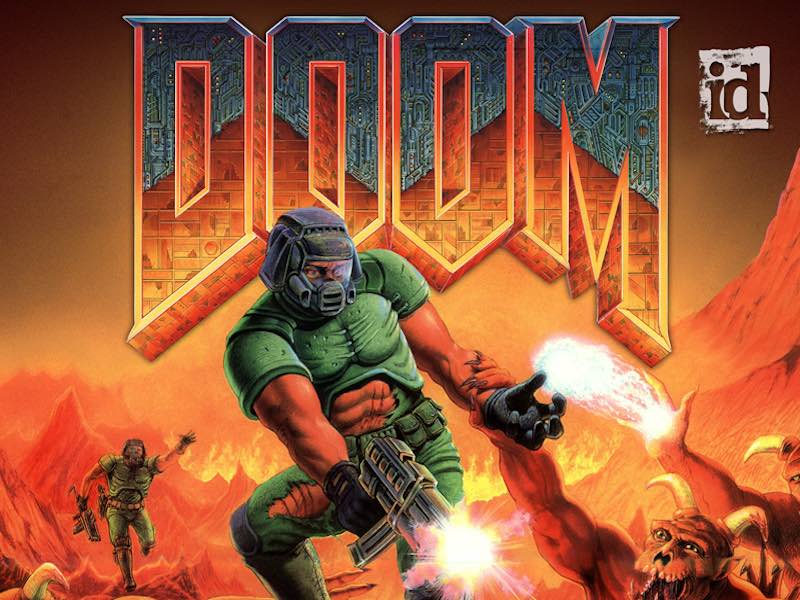 Veteran game designer John Romero took to Twitter to announce that he's made his first level for seminal first-person shooter Doom in over 20 years.
Titled as 'Tech Gone Bad' it serves as a "boss level replacement for his previous map, E1M8, 22 years later. It was the final level of Doom's first episode, 'Knee-Deep in the Dead'. The build notes claim that the level was made over the course of "2 weeks, in spare time". He credits the Doomworld community that is still active after all these years as well as his his fellow developers during his time at Id including John Carmack, Adrian Carmack, Tom Hall, Kevin Cloud, and Sandy Petersen.
As a part of Id Software, Romero was involved in the creation of many a classic including Commander Keen, Wolfenstein 3D, Doom, Doom II: Hell on Earth, and Quake. He was also responsible for coining the phrase, deathmatch.
Romero's return to Doom could not be anymore well timed. In the last few weeks, there's been a flurry of activity around the series what with publisher Bethesda divulging a slew of new details on what to expect.
John Carmack, John Romero, and Sandy Petersen, three influential game developers who worked on the first two instalments of the franchise, aren't a part of the upcoming game's team. While Romero and Petersen left in the 90s to pursue other projects, Carmack was involved with Doom 4 – as it was called previously – until the game got stuck in development hell in 2011.
The new Doom will be available for Microsoft Windows, PlayStation 4, and Xbox One at launch. There isn't any confirmed release date for the first-person shooter game as of now, but reports pointed towards a June 30 release as seen on Amazon France, which has a solid track record on game release dates. At the time of writing though, the date has now been listed as December 31, evidently a placeholder date, with an official announcement yet to come.
["source-gadgets.ndtv"]