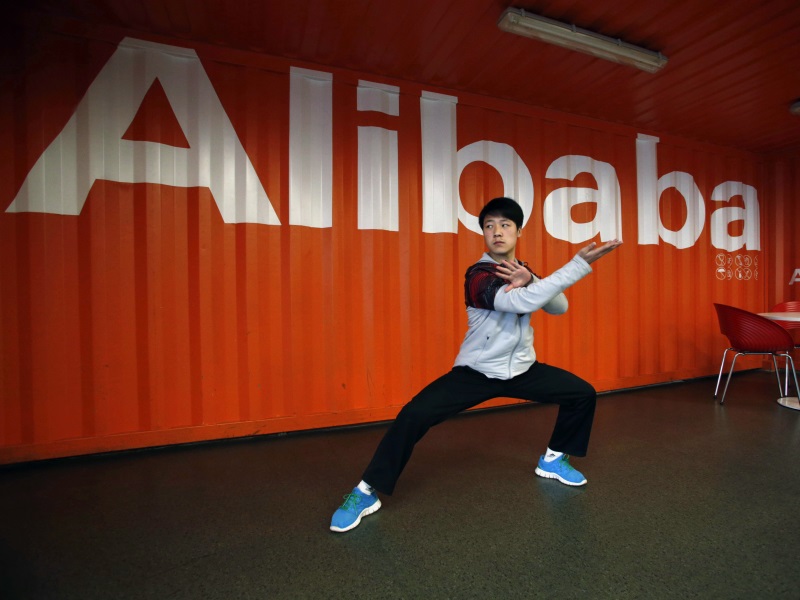 Chinese e-commerce giant Alibaba Group Holding Ltd has avoided being named on a US blacklist for sites hosting the sale of fake goods, a victory for the firm after lobbying hard to avoid inclusion on the list.
The US Trade Representative (USTR) said, though, it was "increasingly concerned" about Alibaba's enforcement programs and warned it must make a greater effort to stop the sale of pirated and counterfeit products on its online platforms.
Inclusion on the annual list of the world's most "notorious markets" for sales of pirated and counterfeit goods, while not carrying direct penalties, would be a blow to Alibaba's efforts to shed perceptions its sites are riddled with fakes.
The firm has pushed hard over the last few months to avoid being named on the list, concerned it could drag down its share price after coming under renewed pressure this year over suspected counterfeits on its platforms.
"Counterfeiting is an issue all global e-commerce companies face, and we are doing all we can to address and fight it," an Alibaba spokesman said in an emailed statement to Reuters.
"We will continue to work with brands, governments and our sellers to maintain the integrity of our marketplaces."
Alibaba's Taobao Marketplace and Alibaba.com were both previously on the piracy blacklist, which highlights markets linked to significant intellectual property infringement. Alibaba.com was removed in 2011 and Taobao in 2012 after efforts to work with sellers of legitimate goods to clean up the sites.
Since then, the Chinese e-commerce giant has worked toward enforcing anti-counterfeit procedures, but the US trade office said it was unclear what effect these measures have had.
"Despite these new procedures, USTR is increasingly concerned by rights holders' reports that Alibaba Group's enforcement program is too slow, difficult to use, and lacks transparency," the trade office said in a statement on Thursday, referring to complaints from trademark holders that sell merchandise on the site.
In October, The American Apparel and Footwear Association urged the trade office to blacklist Taobao for persistent intellectual property rights violations.
The trade office said on Thursday it would continue to monitor the sites over the coming year to see if overall efforts to remove fakes and penalize counterfeit sellers are effective.
["source-gadgets.ndtv"]