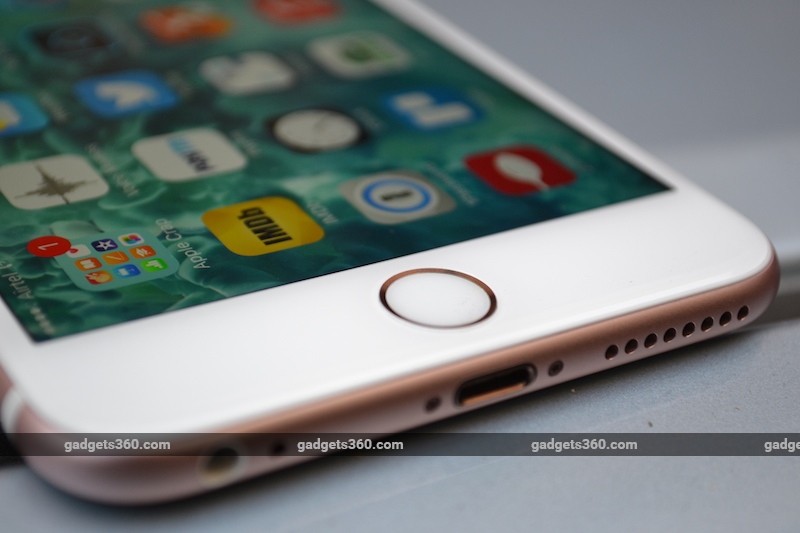 Apple on Tuesday was granted a new patent that further indicates that future iPhone models might switch to Lightning connectors and Bluetooth for headphones. It details how high-quality audio output and pickup can be implemented in portable electronic devices as they become slimmer and smaller.
The patent, filed by Apple on May 13, 2013, is titled "Audio port configuration for compact electronic devices". A snippet from the Cupertino-based tech firm mentions, "…given the area constraints imposed on many portable electronic devices, it is increasingly difficult to provide high-quality audio sound output and pickup without hindering the ability to make portable electronic devices smaller and thinner. Consequently, there is a need for improved approaches to provide high-quality audio sound output and/or pickup from portable electronic devices as they get smaller and thinner."
The patent's abstract reads, "A portable electronic device that provides compact configurations for audio elements." The audio elements as per the company can either be speakers, receivers, microphones or something else. "In one embodiment, an audio element can be mounted on or coupled to an intermediate structure (e.g., a flexible electrical substrate) having an opening therein to allow audio sound to pass there through. In another embodiment, an audio chamber can be formed to assist in directing audio sound between an opening an outer housing and a flexible electronic substrate to which the audio element is mounted or coupled thereto. In still another embodiment, a barrier, such as a mesh barrier, can be provided in an opening of an outer housing so that undesired foreign substances can be blocked from further entry into the opening in the outer housing," the abstract adds.
In addition, the patent states, "the invention can be implemented in numerous ways, including as a method, system, device, or apparatus," making the exact implementations anybody's guess for now. Overall, the patent suggests that Apple will make several changes to a future iPhone model with the hope of providing high-quality audio output/ pickup despite keep the dimensions small.
As with all patents, it is not necessary that the company granted the patent will use the technology in an actual production device. The patent filing however does give an idea about the directions the company is exploring for future products.
As per a report from last week, Apple is ditching the 3.5mm headphone port in an attempt to make the next iPhone slimmer by up to 1mm. The new earphones set might not sit well with users. Amid reports, more than 220,000 people have signed a petition that requests Apple not to ditch the standard headphone jack. A report from earlier this week added that Apple is working with Beats Electronics to develop "truly wireless" earphones – which is to say, there wireless earphones will feature no wires between the left and the right earbuds.
["source-gadgets.ndtv"]