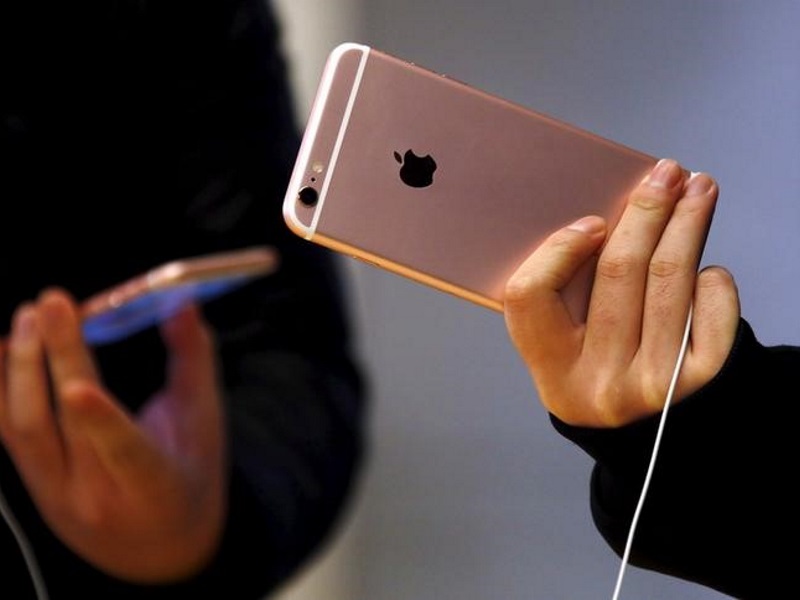 Cobalt used in batteries for phones, laptops and electric vehicles could come from mines in Democratic Republic of Congo that use child labour, an Amnesty International report said on Tuesday.
Working with campaign group African Resources Watch (Afrewatch), Amnesty accused technology giants including Apple, Samsung SDI and Sony of lax oversight of the supply of cobalt from mines in Congo to smelters and on to battery-makers.
As a result, consumer products sold across the globe could contain traces of the metal produced each year by informal Congolese mines without companies knowing, the report said.
"It is a major paradox of the digital era that some of the world's richest, most innovative companies are able to market incredibly sophisticated devices without being required to show where they source raw materials for their components," Afrewatch executive director Emmanuel Umpula said.
In a statement issued in response to Amnesty's research, Apple said it had a zero tolerance policy towards child labour and was evaluating ways to improve its identification of labour and environmental risks.
Samsung SDI said it conducted written evaluations and on-site inspections of all suppliers to certify compliance with human rights, labour, ethics, environment and health standards.
Sony did not respond to emailed requests for comment.
Millions of Congolese work in informal mining, with rudimentary tools and usually without legal authorisation. They often scavenge in the waste heaps of larger mines.
The report, based on research in Congo's mining heartland, singled out a smelter in southern Congo owned by Congo Dongfang Mining International (CDM), a wholly-owned subsidiary of Chinese mineral giant Zhejiang Huayou Cobalt Ltd.
The report alleged that CDM did not check the source of the cobalt it purchased from local buying houses, leading to a "high risk" that it came from mines where children and other workers were exposed to hazardous conditions.
Scavenging children
The researchers interviewed 17 children at five mines where they said children as young as seven scavenged for rocks containing cobalt. The researchers said they saw workers from the mines queuing to sell cobalt to buying houses that claimed to sell to CDM.
Huayou Cobalt is the largest cobalt chemicals producer in China and sold almost $235 million of the metal in 2013, according to the report.
Once smelted, the cobalt is exported to China before being sold to battery manufacturers who claim to supply top-end electronics companies including Apple, Samsung, Sony and 13 others, the report said.
In a written response quoted in the report, Huayou Cobalt said it had "reasonably presumed that the behaviours of suppliers comply with relevant regulations of the DRC and taken the corresponding social responsibilities".
A woman who answered the phone at Huayou Cobalt this week and identified herself as Ms. Yang told Reuters the information in the report was not true as far as she knew but added that she was not very familiar with CDM's operations.
The report also said none of the 16 companies linked to the CDM smelter provided enough detail to researchers to independently verify the origins of the cobalt used in their products. Only one acknowledged the link with the smelter plant.
Reuters could not independently verify any link between the companies and the smelter plant.
Samsung told Amnesty it was very hard to trace the source of the cobalt due to non-disclosure by suppliers and the complexity of supply chains. It denied to Reuters that CDM or Huayou Cobalt were in its supply chain.
Congo's supply of the metals such as tantalum, tin, tungsten and gold has been under scrutiny since 2010, when laws in the United States required U.S.-listed companies to ensure their supply chain was free from these so-called "conflict minerals".
But cobalt has received scant regulatory attention, although strifetorn Congo is the source of more than half of global supply. Amnesty and Afrewatch said they hoped the research will trigger action.
["source-gadgets.ndtv"]