Asus delivered a pair of updates for two of its handsets -the Zenfone Zoom, bearing the model number ZX551ML and the other for the Zenfone 2 Laser ZE601KL.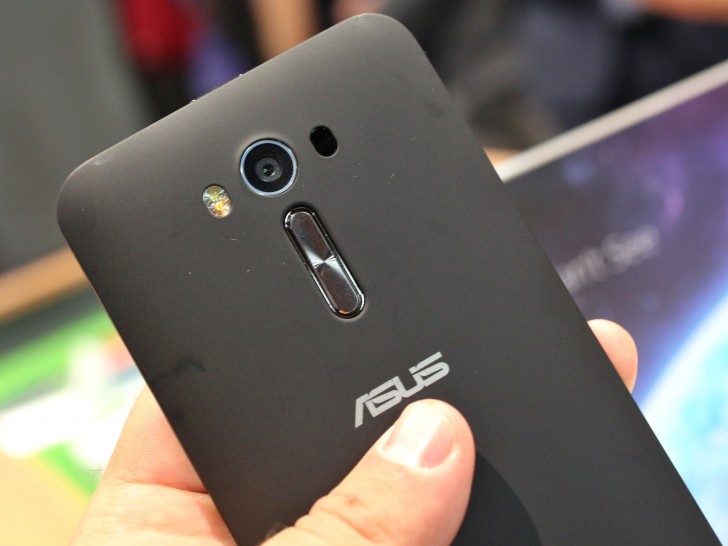 Sadly, the packages in question do not bring Android Marshmallow. They still add a bit of extra functionality and address some significant issues, especially in the case of the Zenfone Zoom. The software bears a version identifier of 2.26.40.72(MR3.2) and according to the official change notes cited below, most tweaks are within the phone's modem and the camera. If we may also note, it is quite refreshing to see a properly kept change log once in a while, not the usual – "Changes and fixes have been made".
1.[Charger] Fixed incorrect charging status after cable out.
2.[Camera] Fixed the bug resuled from previous power-on via shutter key.
3.[Audio] Increase headset detect de-bounce time to improve music auto play when plug out headset slowly.
4.[Modem]Patch for MO MT call failure in some areas in GuanZhou
5.[Modem]Improved SIM drop issue.
6.[Camera] Support more Auto Exposure shutter speed value in Mannual Mode.
7.[Camera] Improved Auto Exposure accuracy in Auto Mode.
8.[Camera] Improved digital zoom image quality.
9.[Camera] ImprovedAuto white balance under artificial light source.
10.[Modem]Improve modem stability
11.[Modem]Improved modem service stability
12.[Modem]Improved modem data service stability
13.[Modem]Improved capability of returning to LTE service
14.[eMMC]Enable eMMC ver5.1
15.[Codec]Disable ALAC
16.[Camera]Fixed occational camera APP drop
17.[SD Card]Add the new Project ID of HW_ID_MP_SD
18.[SDCARD]Fixed drop SD card issue and remove the redundant power
19.[Camera] Improved of Auto White Balance
20.[Camera] Improved Auto Focus Speed
21.[Camera] Optimized image quality
22.[Camera] Fixed the NR zoom parameter failure.
23.Several Apps updated
24.Modified several JP version strings
25.ZenUI support Burmese language (Zawgyi font)
26.Add Dr. Booster Smart and free game speed booster for a faster performance on ASUS mobile devices.
27.E-label update (add ID SKD)
28.Improvement of Auto Exposure accuracy.
29.Improvement of digital zoom image quality.
30.Improvement of Auto Focus Speed

As for the Zenfone 2 Laser, its 1.16.40.1338 update seems to be a lot more modest, but some new interesting features have been pushed to the camera app as well.
1.Several Apps update
2.Fix Simp. Chinese Pinyin input issue when searching "Xu" in dialer
3.Improve ASUS Cell Broadcast overall stability
4.Prevent from having no service after reboot while inserting 2 STK cards into device.
5.Fix "滴滴司机" can not dial issue.
6.Add ZenChoice – Your All-in-One app solutions platform to enrich your device's functionality
7.Powered by both local and cloud engines, and supported by experience with 500,000,000 users and 16-years of history in the PC & mobile security industries. Repeatedly ranked first
in tests carried out by AV-TEST and AV-Comparatives
8.ZenUI support Burmese language (Zawgyi)
9."ASUS Camera new feature
– Enable Pano Sphere Mode
– Adjusts the color cast of the ambient light in Beautification mode. This feature provides a more natural glow of people's faces in Beautification mode. Tap the sun icon to enable/
disable the feature." 10.Settings: Add "Asia/Manila" timezone
11.Update Theme store feature- A new variety of premium themes now available in Themes app!
12.Add Screenshot sound settings
13.Add Android for Work feature
14.Enable Pano Sphere Mode
15.Several Apps update

Both updatesare already out in the open, so, if you are on an eligible device, be sure to check for an update over the next few hours and leave us some feedback of your experience.
[Source:- GSMarena]