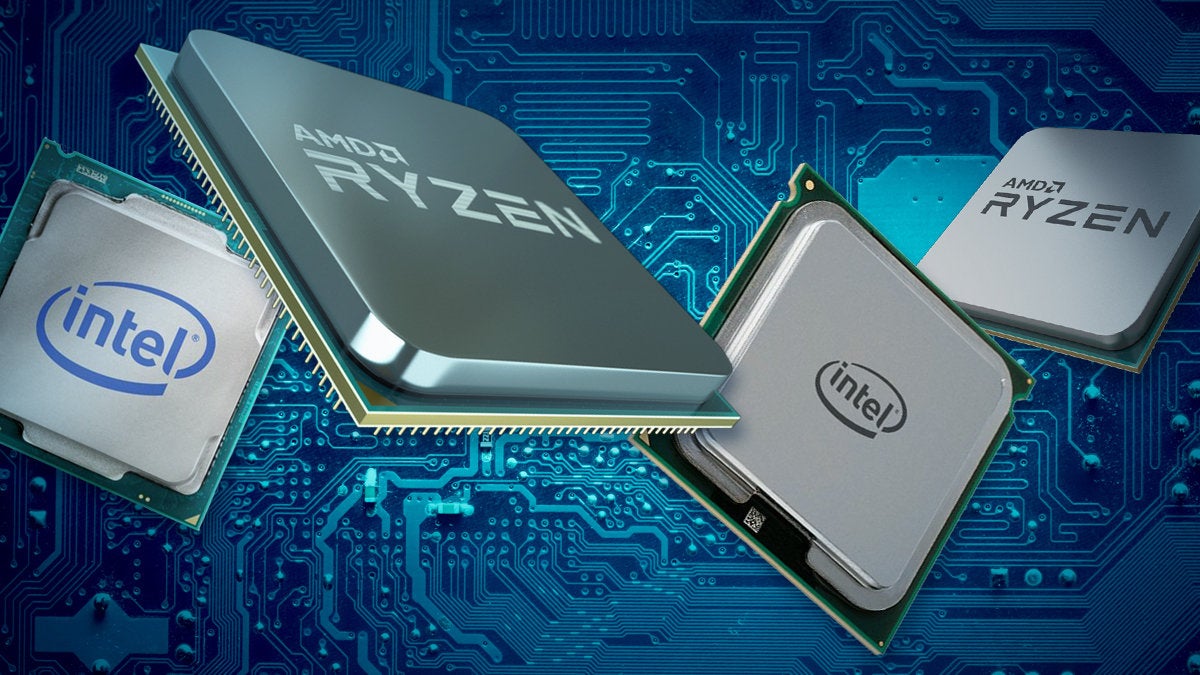 Buying a processor for a gaming rig isn't as hard as it used to be. Now that AMD's Ryzen and Intel's 8th-gen CPUs debuted with more performance and cores than ever before, it's hard to buy a stinker these days—especially since most games favor graphics firepower over CPU oomph. But all that said, there are specific chips that stand out from the horde as the best gaming CPUs due to their price, performance, or nifty extras.
Whether you're on a budget or willing to pay for sheer face-melting speed, these are the best CPUs for gaming PCs that you can buy.
Picking a processor locks you into compatible motherboards, which themselves offer a wide array of features. Be sure to check out PCWorld's guide to AMD Ryzen and Intel 8th-gen motherboards once you've chosen a CPU to make sure you snag the best hardware for your needs.
TABLE OF CONTENTS
The best gaming CPU for most people
The best budget gaming CPU
The best high-end gaming CPU
The best CPU for streaming
The best gaming CPU for most people
Intel Core i5-8400 ($180 on Amazon)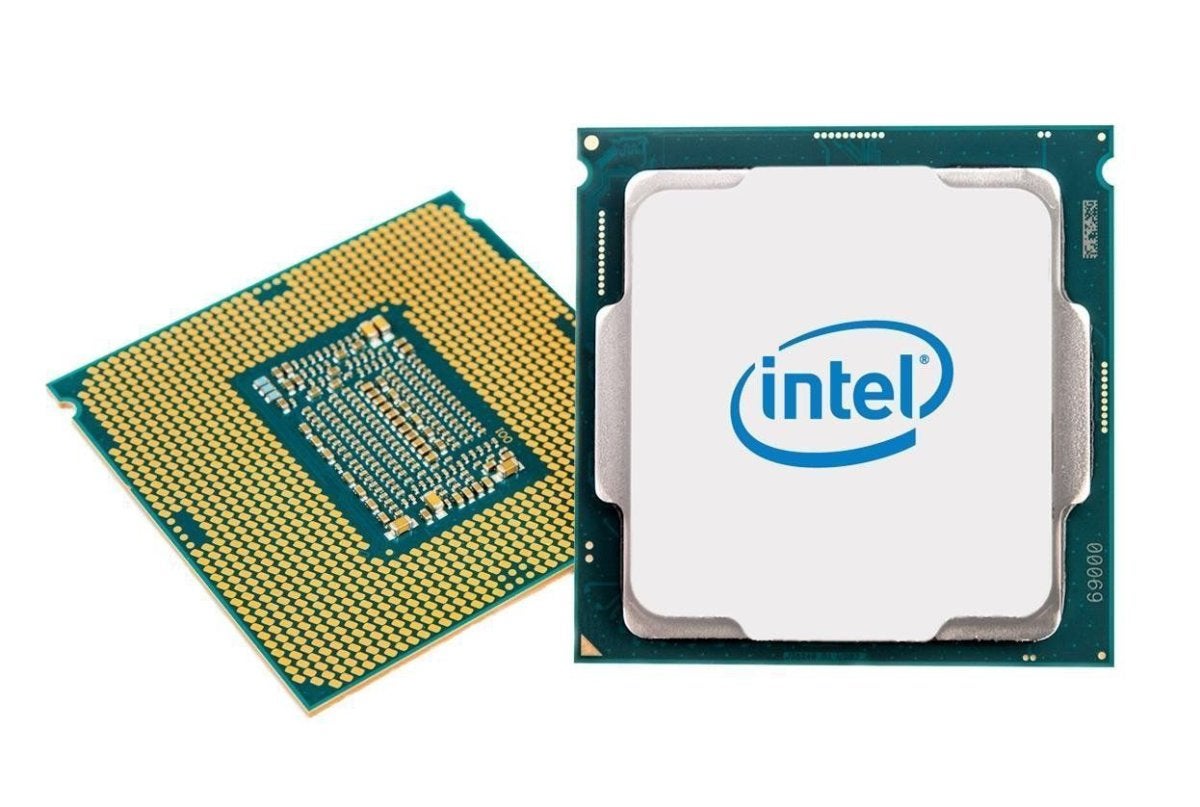 Pound for pound, Intel's Core i5-8400 is the best gaming CPU for most people. Games love speedy CPUs, and the Core i5-8400 leans on the blistering single-thread performance of Intel's 8th-gen processors with fast Turbo Boost clock speeds to deliver performance just a smidge behind the best-in-class Core i7-8700K, which costs far more money. Intel bumped Core i5 chips to six CPU cores this generation, giving the Core i5-8400 plenty of oomph for multi-threaded games and everyday desktop activities despite its lack of Hyper-Threading.
The Core i5-8400's price is right, too. It costs $180 on Amazon and that's with a stock CPU cooler bundled. The faster, unlocked Core i5-8600K costs $245 on Amazon without a fan. You won't be able to overclock the Core i5-8400, but it shouldn't matter. This thing screams out of the box, and unless you want to run multiple graphics cards, forgoing an overclockable K-series chip means you probably don't need to pick up a pricey Z370 motherboard, letting you save even more money with an H370 or B360 motherboard instead.
The Core i5-8400 is blazing fast and an outstanding value, but it might not be the chip for you if gaming isn't your strong focus. The six CPU cores can handle plenty of tasks, but if you plan on streaming, video/image editing, or very heavily multitasking, the 2nd-gen Ryzen 5 2600X ($230 on Amazon) might be a better option if you don't mind spending an extra $50. Its six cores are multi-threaded, giving you a total of 12 threads, and all Ryzen chips can be overclocked. The Ryzen is a more well-rounded chip, but for pure gaming chops, go with the Core i5-8400.
The best budget gaming CPU
If you want a gaming CPU that won't break the bank, look no further than the Ryzen 3 2200G. The continuation of AMD's "APU" strategy, this chip blends four Ryzen CPU cores with eight of AMD's powerful Radeon Vega compute units. The end result? A solid-performing chip that can play PC games without the need for a graphics card.
The Ryzen 3 2200G handles e-sports titles like Fortnite, Dota 2, League of Legends, and Rocket League with ease and turns in surprisingly good frame rates even in AAA games like Destiny 2 and Rise of the Tomb Raider. You might need to alter some graphics settings and maybe dial the game resolution back to 720p for the best results, but you can get the vast majority of games running between 30 and 60 frames per second with some tinkering.
You can improve your gaming experience by pairing the chip with an affordable FreeSync monitor to smooth out tearing and stuttering, such as the 1080p Asus VG245H ($150 on Amazon), and faster memory since the chip uses your system RAM to feed the Radeon graphics. Ideally, you'll want 8GB of 2,933MHz or 3,200MHz RAM for best results, but lower speeds still work. Just make sure you get a dual-channel kit with two memory sticks—single channel nukes the Ryzen 3 2200G's gaming performance. You can also overclock the APU with a compatible AM4 Ryzen motherboard, or (of course) add a discrete graphics card.
Stepping up to the Ryzen 5 2400G ($170 on Amazon) adds simultaneous multi-threading and three additional Vega compute units for faster performance, but for a much higher cost. The Ryzen 3 2200G is a better pick for most people. If you plan to pair your budget CPU with a discrete GPU right away, the higher single-threaded performance of the quad-core Core i3-8100 ($120 on Amazon) make it a worthy alternative. Avoid it if you don't want to invest in a graphics card though—Intel's integrated graphics are much worse than AMD's and not really game-ready.
The best high-end gaming CPU
Intel Core i7-8700K ($360 on Amazon)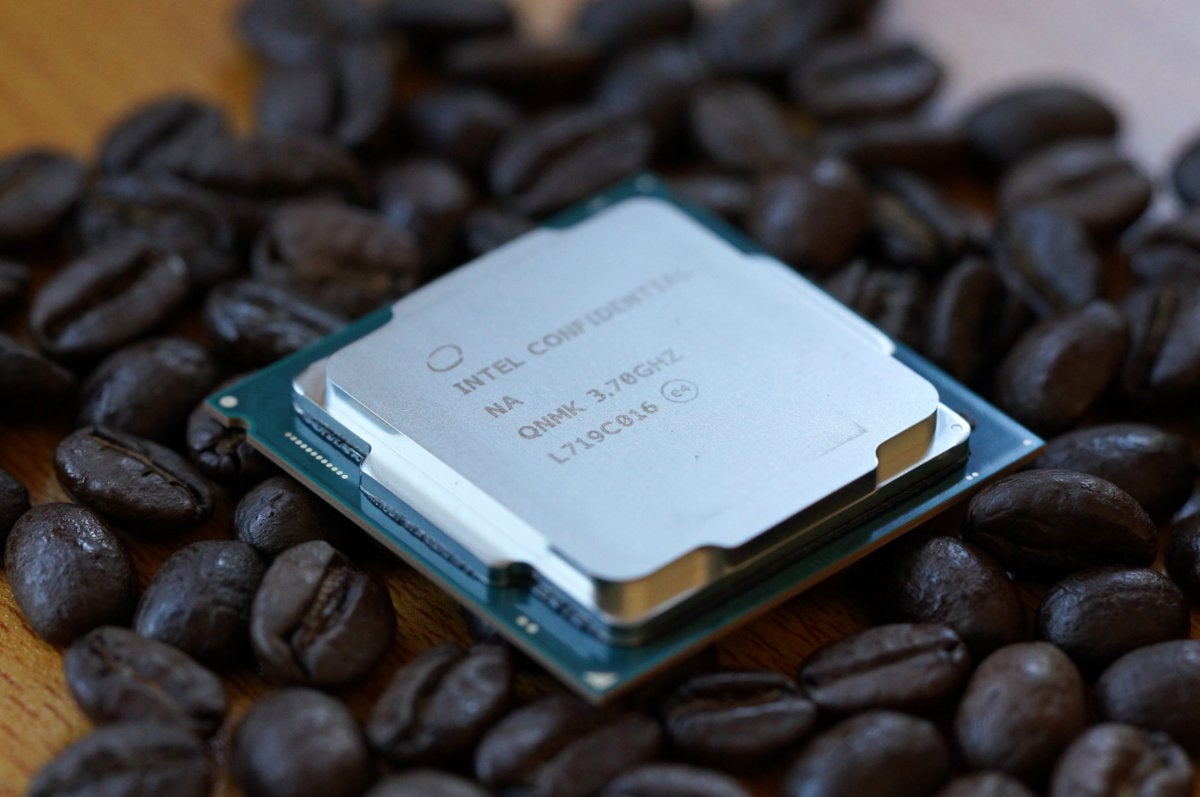 If you absolutely, positively want to push your games as fast as they can go, no processor has ever offered the gaming performance of Intel's Core i7-8700K, full stop. Look no further if you plan on milking your ultra-fast gaming monitor for every frame possible, or plan on picking up an enthusiast-class graphics card like the ferocious GeForce GTX 1080 Ti.
As a K-series processor, the chip is overclockable when paired with an Intel Z370 motherboard, letting you push the pedal to the metal even more. Many chips are capable of breaking the 5GHz barrier when paired with a beefy aftermarket cooler. Intel also upped the core count of its flagship this generation, boosting the Core i7-8700K to six cores and twelve threads.
Consider skipping this chip if you aren't riding the bleeding-edge of gaming performance, though. Even without overclocking performance and those six threads, the Core i5-8400 ($180 on Amazon) comes within striking distance of the 8700K's out-of-the-box frame rates for nearly half the cost, though it can't be overclocked like the 8700K. AMD's 2nd-gen Ryzen 7 2700X ($330 on Amazon) falls just behind Intel's gaming performance while offering eight cores and 16 threads that excel in productivity tasks. Just as crucially, the Ryzen 7 2700X costs $30 less than the Core i7-8700K, and it comes with AMD's surprisingly good Wraith Prism cooler. Intel's chip doesn't come with a cooler; expect to spend $30 to $60 for a comparable model, adding even more cost compared to the Ryzen 7 2700X.
Overall, we consider AMD's chip to be the better processor. But this is a gaming CPU roundup, and no chip pushes frames as hard as the Core i7-8700K.
The best CPU for streaming
AMD 2nd-gen Ryzen CPUs
AMD's CPUs might be a nose behind Intel's chips in pure gaming performance, but their significant core count advantage gives Ryzen the edge if you plan on streaming or recording your gameplay. Video tasks lean hard on your processor.
The 8 cores and 16 threads inside the Ryzen 7 2700X ($330 on Amazon) make it the best gaming CPU for streaming if you're playing and recording on a single rig, especially if you're streaming video at high resolutions, bitrates, and quality settings. If the 2700X is a bit too rich for your blood, the six-core Ryzen 5 2600X ($230 on Amazon) also turns in a strong streaming performance on account of its simultaneous multi-threading. The rival Core i5-8600K lacks Hyper-Threading and relies on four physical cores alone.
Tests by Tech Report and Gamers Nexus (2600X and 2700X) show that the Ryzen chips perform slower on the streamer's side compared to similar Intel CPUs. The experience for viewers is better with Ryzen, though, especially as quality ramps up.
["Source-pcworld"]