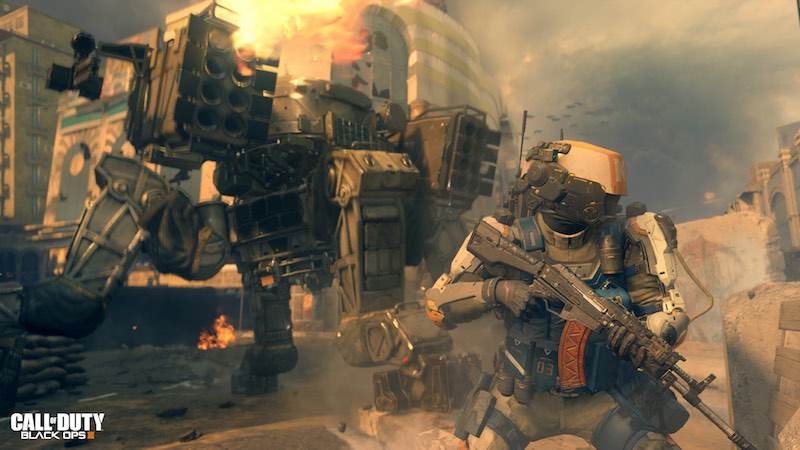 It's no secret that Call of Duty is one of the biggest franchises in the country, and it seems that Activision has finally woken up to the fact. After years of zero buzz surrounding the Call of Duty game launches in the India, the latest game in the series, Call of Duty: Black Ops 3, will have a midnight launch on Thursday.
(Also see: Call of Duty: Black Ops 3 – Everything You Need to Know)
Mumbai fans can pick up the game at specialist retailer Games The Shop at Oberoi Mall in Goregaon East. The midnight launch event will begin from 11pm IST and customers will get an official Black Ops 3 T-shirt, downloadable content (DLC) in the form of the Nuk3town bonus map and weapon camo, a large (24-inch by 18-inch) poster of the game, and a gift voucher for Rs. 400 off on Games The Shop's website (valid from November 7 to December 10, 2015).
In Delhi, gamers can grab a copy when the clock strikes 12 from retailer GamingMonk. Its midnight launch event will take place at Federation of Gamers, DLF Place Mall, Saket. So far, no freebies have been announced for Delhi buyers.
(Also see: Call of Duty: Black Ops 3 Now Up for Pre-Orders in India)
Keep in mind though, that the game has received a slight price hike of Rs. 100 on PC, PS4, and Xbox One due to dollar fluctuations. It now costs Rs. 3,599 on PC and Rs. 4,399 on the PS4 and Xbox One.
["source-gadgets.ndtv"]