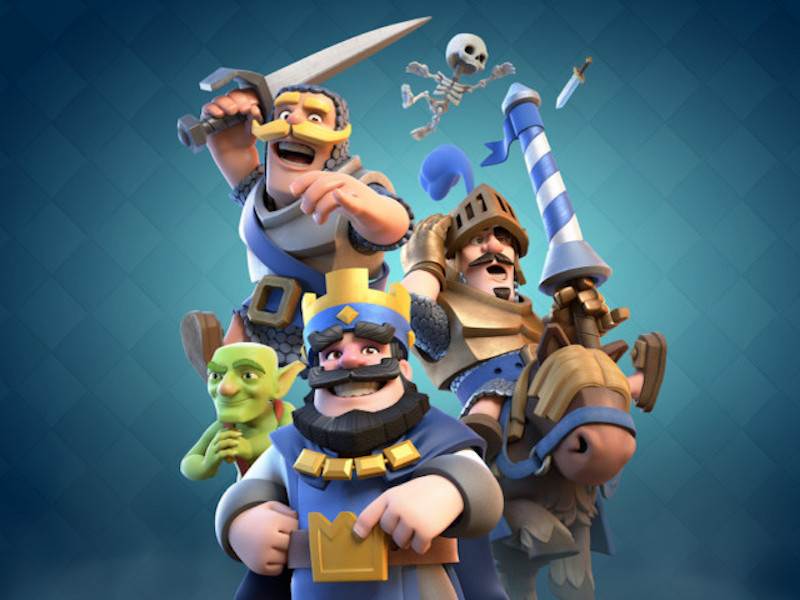 Supercell, the studio behind monster hit Clash of Clans, has released Clash Royale. It's a card duelling and collection game set in the Clash Universe. The game brings well known Clash of Clans troops, arenas, and trophies in a versus gameplay format akin to multiplayer online battle arena (MOBA) games like Dota 2 or League of Legends, albeit for mobile audience.
"Clash Royale is all about head-to-head battle, and lots of it! Supercell has looked for a fun and engaging approach to player-versus-player gameplay on mobile for years, and we think we have finally found it," a post on the developer's website reads.
Right now, Clash Royale is only available for iOS in Canada, Hong Kong, Australia, Sweden, Norway, Denmark, Iceland, Finland, and New Zealand. Like most things in soft launch, Supercell is interested to know how existing hardcore fans of Clash of Clans play Clash Royale.
The company considers Clash Royale not to be Clash of Clans 2. Rather, it's a separate game on its own with a different team working on it.
"Several founding members of Clash Royale are also past members of the Clash of Clans game team. However, there are currently no developers working on both Clash Royale and Clash of Clans. We plan to keep these teams separate going forward," the company said in an FAQ.
You can however, expect Clash Royale characters in Clash of Clans and vice-versa. The studio plans to make Clash Royale available in more countries and platforms. Considering how successful Activision Blizzard's Hearthstone has been and that the MOBA genre on mobile hasn't evolved beyond SuperEvil Megacorp's Vainglory, it's about time a developer has decided to take a stab at both genres.
["source-gadgets.ndtv"]