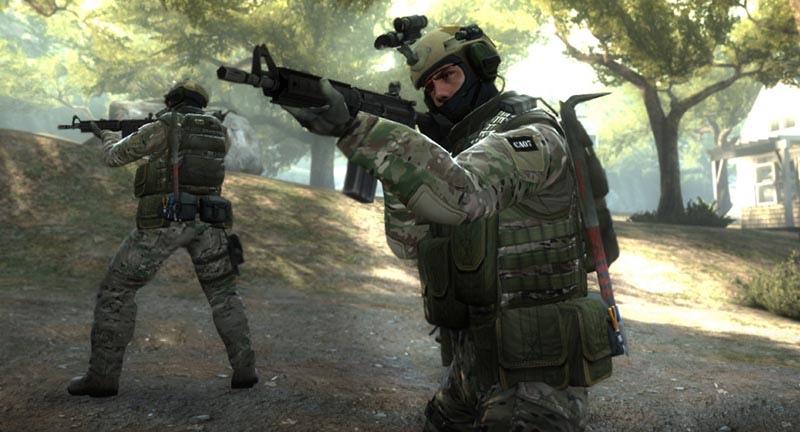 HIGHLIGHTS
CS:GO free version limited to offline play
Can also watch other matches
Full version costs Rs. 459 in India
Valve has released a free version of Counter-Strike: Global Offensive (CS:GO), which allows players to compete against bots in offline matches and watch matches through GOTV, the spectating client for the game. Called Counter-Strike: Global Offensive Free Edition, it will give everyone a chance to experience the game without having to fork over Rs. 459 in India / $15 in the US for the full version, and serves as a demo in some ways.
By contrast, the full-priced edition of Counter-Strike: Global Offensive "enables access to online content and features, including multiplayer gameplay, official matchmaking, in-game inventories, skill groups, XP, ranks, and other online features," the official description on the Steam page reads.
The free tier of CS:GO was announced last Wednesday as part of a game patch, which added tournament items from FACEIT 2018 London CS:GO Major Championship. It also tweaked support for the new Panorama user interface on low-end machines. Valve released another update on Friday, improving GOTV integration and presentation of team logos.
Originally released in 2012, CS:GO – the fourth instalment in the franchise that first arrived in 1999 and has since sold over 25 million units – is a multiplayer first-person shooter available for PCs running Windows, macOS, Linux and SteamOS, PS3, and Xbox 360.
["Source-gadgets.ndtv"]