HIGHLIGHTS
Tirth Mehta has qualified for the Hearthstone APAC play-offs this month
His love for online tournaments drove him to Hearthstone
He sees a career as a Hearthstone pro player, just not how you'd think
Overwatch may be the cynosure of all eyes what with events and new heroes, but Hearthstone has quietly become one of Blizzard's biggest games. The free-to-play online collectible card game has amassed more than 70 million players the world over. One of them is India's Tirth 'gcttirth' Mehta.
Hailing from Bhuj and currently completing his Masters in Information Technology, Mehta has qualified to play in the 2017 Hearthstone World Championship APAC play-offs to be held this month, with the top four from each region (Europe, America, and Asia-Pacific) headed to Shanghai for Hearthstone's Seasonal Championship. Seasonal Champions will earn a spot at the Hearthstone World Championship at BlizzCon.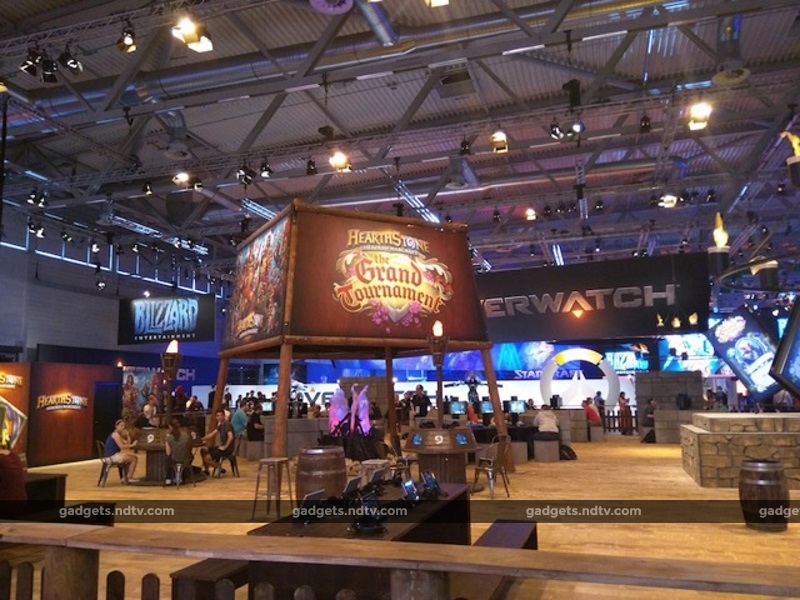 Only the top 64 players qualify for this and Mehta ended up at number 52 with 19 points earned in three months through Blizzard's various tournaments and Hearthstone's Ranked Play.
"Last year I missed by a single win. I guess I got lucky this time," says Mehta.
In a country where Counter-Strike: Global Offensive, Dota 2, and even Clash Royale have a wider audience, we had to ask Mehta why he chose to focus on Hearthstone.
"I used to play Dota 1 in local tourneys, but lag meant I couldn't play tournaments online. I was looking for a single-player game but found Hearthstone instead. I like playing competitive games and tournaments and lag is not an issue in Hearthstone so I'd compete regularly," he explains.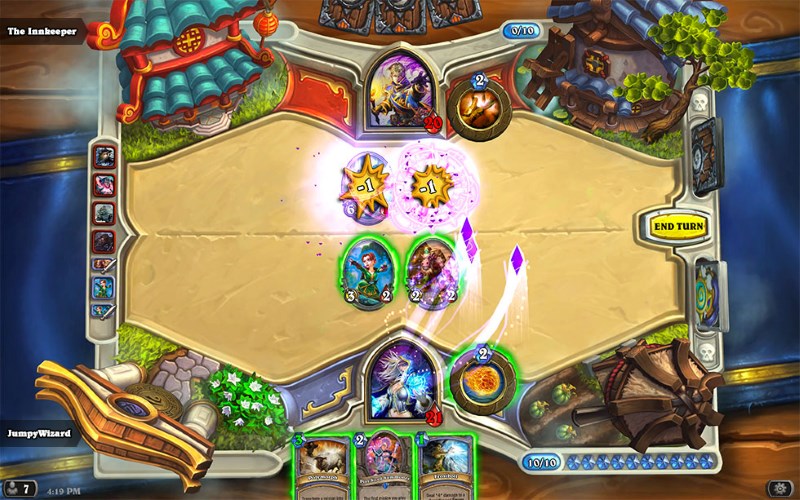 And while Dota's loss is Hearthstone's gain, Blizzard's qualification was a result of months of practise. Unlike other popular e-sports such as Counter-Strike: Global Offensive which relies on twitchy, fast-paced reflexes, the cerebral nature of Hearthstone requires you to play as much as possible.
"Consistency is the main thing for Hearthstone, so I use every online tournament or even casual matches with friends as training," Mehta claims. "You have to be able to think on your feet and adapt."
With the demands of competing in Hearthstone at a global level requiring constant play, we wondered if Mehta faced any challenges in doing this.
"We have power cuts every Saturday so that becomes a bit of a problem," he explains,"So I play via tablet instead of the PC."
Though he's known for Hearthstone – a game on Android, iOS, and PC – Mehta has Sony's seminal PS2 console to thank for the 'gcttirth' handle he goes by.
"We formed a team to play different games on PS2 at local game shops, and named it Team Giga. I'd often win local tournaments on my own, so others would call me 'Giga Champ Tirth' – thats where 'gct' comes from. Since most online sites required at least 4 characters in username, I just appended my name to it and so 'gcttirth' became my handle for everything," he explains.
Given that gaming hasn't gained as much mainstream acceptance as it has in the US or Europe, how has Mehta's family dealt him spending his waking hours playing Hearthstone?
"My parents have been very supporting," he says. "They encourage me before every tournament. This has never been an issue.".
Although Mehta's consistency has been rewarded with a spot in the APAC play-offs, he sees a career as a professional Hearthstone player – just not in the traditional way you'd image in it by earning money through playing in tournaments.
"The money isn't there in Hearthstone just yet. That may change. But now, as a content creator, writing about and explaining the state of Hearthstone's meta [any strategy, action or method used which goes beyond the developer's ruleset, in Hearthstone this refers to the trends of deck and class choices] goes a long way," he says. Mehta tells us that he regularly contributes on Hearthstone site Tempostorm.
ALSO SEEThe State of E-Sports in India: Untapped Potential but It Doesn't Have to Be
Finally, with the likes of CD Projekt RED and Bethesda releasing card collection games based on The Witcher and Elder Scrolls universes, what does Mehta think of them when compared to Hearthstone.
"I haven't had time to dive deep into Gwent [a card game based on The Witcher games] because of the Hearthstone play-offs," he admits. "While I did enjoy what I played of Elder Scrolls Legends, it's tough to make a sizeable card collection for the same reason."
Hopefully, Mehta's laser focus on Hearthstone pays off. It's rare to see an Indian gamer succeed internationally. His qualification alone should inspire the country's burgeoning e-sports community, a win or two may just do a whole lot more.
["Source-ndtv"]