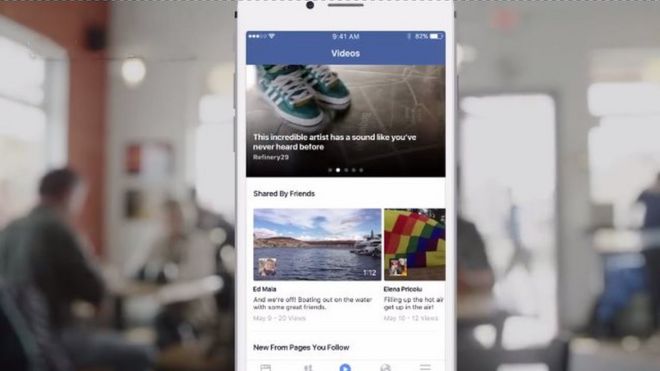 The feature appears on both the web and app versions of its service, and aims to make it easier for users to "discover, watch and share" clips uploaded to its servers.
It builds on wider efforts to make the social network more video-centric.
One expert said that it posed a serious challenge to Google-owned YouTube, which has long dominated ad-supported videos on the net.
"Facebook already accounts for about 20% of the time people spend online, and it has an unbelievable level of data about its users, which is very interesting for ad-funded content providers," said Ian Maude, from Enders Analysis.
"If it can marry high-quality content and more personalised targeting through the information it has on all of us, then that's the Holy Grail for marketers."
Facebook said only a "small number of people" would initially be able to see the feature while it was being tested.
Saved clips
The new section is accessed via an icon at the bottom of the screen in Facebook's app and in the Favourites section on the top left-hand side of its web page.
For now, it is limited to suggested clips based on a user's own activities on the network as well as those of their friends, but a spokeswoman said that a search function might be added in the future.
Once the viewer starts watching a clip, they can quickly switch to another one by flicking upwards on the screen of the app.
"We also know that sometimes people want to watch a video, but they don't have time or aren't in a place where they can turn on sound," added Facebook executive Will Cathcart.
"To make it easy to return to the videos you're interested in, we've been testing a button that allows you to save a video to watch later, which can be accessed in your Saved bookmark."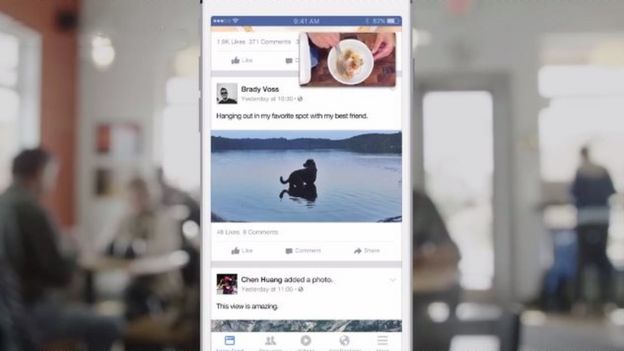 In addition, Facebook is testing letting clips continue playing in a floating window superimposed over the screen when a user scrolls through their News Feed, rather than the current set-up that anchors clips to the page and stops them streaming when they move beyond the display.
Paying creators
Facebook revealed earlier in the year that it was achieving about four billion video clip views a day.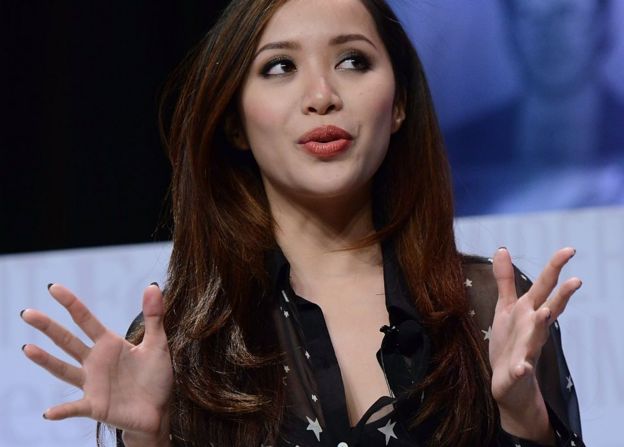 Beyond encouraging users to spend longer on the service, Facebook is also experimenting with placing ads between the initial clip the user clicks on and other "suggested" videos it then promotes as follow-up views.
To persuade video-makers to upload their clips to its service – rather than just post links to YouTube or other hosting sites – it also recently announced plans to share the revenue generated by these adverts.
"A year or two from now, we think Facebook will be mostly video," the platform's advertising chief said last month.
Threat to YouTube
YouTube has publicly tried to play down the threat Facebook poses.
The growing demand for online video meant "it will be a decade before we bump into each other," YouTube's head of content, Robert Kyncl, told the Financial Times in July.
And earlier this week it revealed that the amount of time UK-based users had spent watching its clips had risen by 60% over the previous 12 months.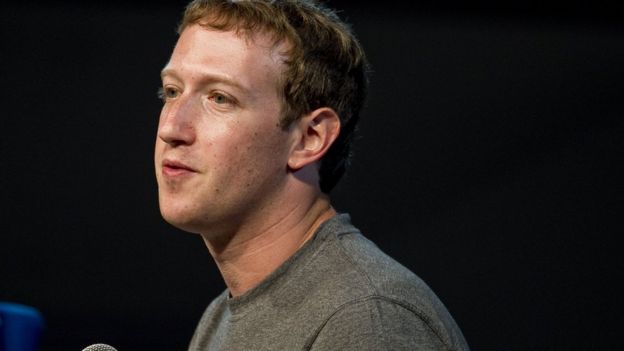 However, the BBC understands that privately Google takes the threat seriously.
"This has been building up for a while," said Mr Maude.
"Facebook wants to become a destination for rich content – not just news about your friends and what they are up to.
"And adding professional content in particular is a way to not just drive up the amount of time people spend on the site, but also the pricing it can charge for associated advertising."
["Source- bbc"]