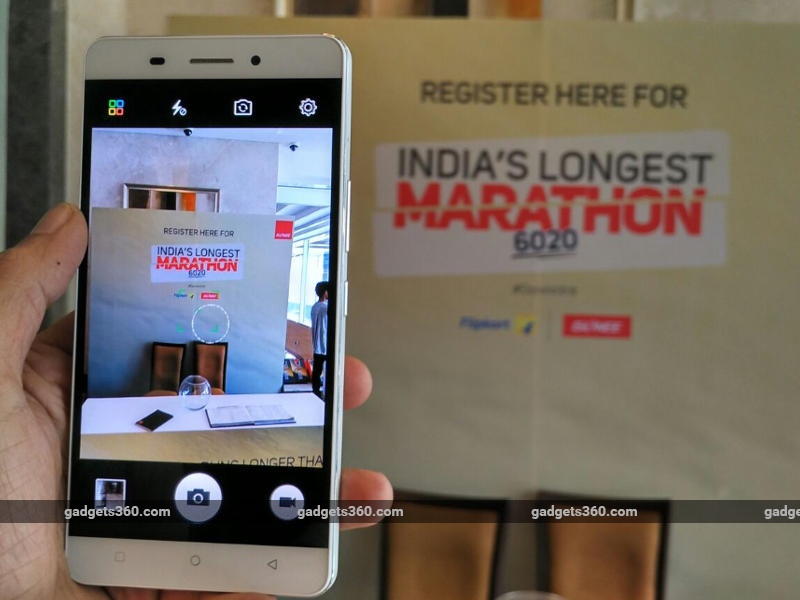 Coming from a brand that's famous for super slim phones such as the Elife S7, the Gionee Marathon M5 might be the thickest phone the company has ever made. It's aimed at solving a major pain point for most smartphone users – battery life.
The phablet-sized Gionee Marathon M5 is fitted with a 6020mAh battery as well as plenty of other features meant to extend its life. Considering that there are power banks with smaller capacities than what you get with this phone, battery life promises to be off the charts – it can run without for two days between charges for heavy users, and four days for moderate/light users, according to a company spokesperson.
Announced in June 2015, the phone has finally made its way to India as a Flipkart exclusive, and is priced at Rs. 17,999. The Indian version has improved internal specs – it's fitted with 3GB of RAM and 32 GB of storage. The starring feature of course is the battery, which is actually two cells of 3010 mAh, each with its own charging controller, which the company says helps with overheating and enables faster charge times.
This isn't the first time that a phone has come with a battery the size of a power bank on a phone – theMAXX Powerhouse MX 200, was designed to address the same problem, but that product wasn't a modern smartphone and had very limited appeal for most buyers beyond the battery life. Gionee's previous models in this line, the Marathon M3 and Marathon M4 had slightly smaller batteries, but still large compared to most smartphones. In contrast, the Gionee Marathon M5 is an Android device running Lollipop, with specs that should satisfy the primary use case of most smartphone users.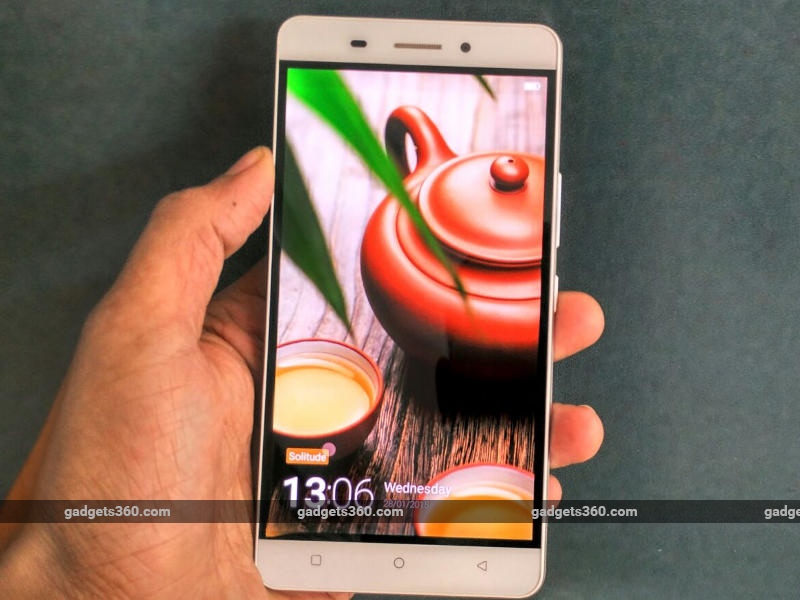 The Marathon M5 has a metallic finish and is 8.5 mm thick, tapering to 4.75 mm at the outer edges. The battery is non-removable, and the SIM and microSD slots are on the sides. It weighs in at 214 grams – impressive when you consider that Xiaomi's 5200mAh power bank weighs 155 grams. It's also just 34 grams heavier than the Samsung Galaxy Note 4, which has a 3,220mAh battery. This phone is undoubtedly hefty, but didn't seem too cumbersome to use. It may feel heavy if you talk on the phone for long hours, but if you primarily use it as more of a pocket computer, that extra weight is probably worth it because you won't have to lug around a separate power bank.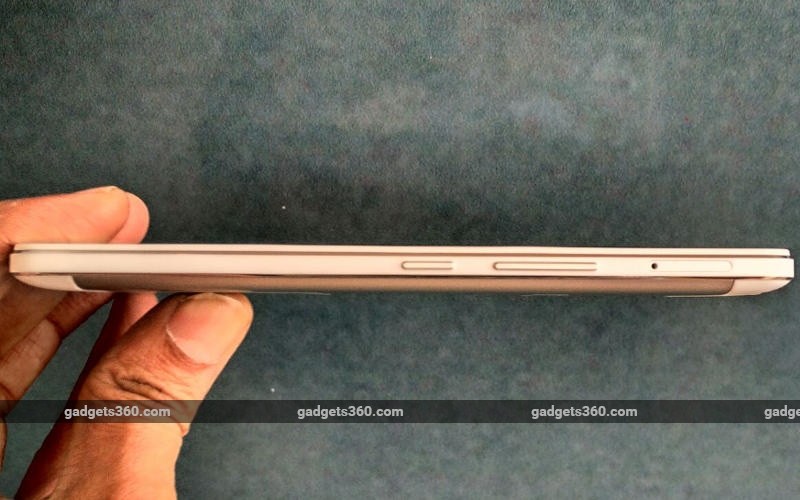 Gionee's custom overlay, Amigo OS, integrates smart power consumption management features such as dark themes optimized for its 5.5-inch Amoled screen and automatic management of background apps. The Marathon M5's Extreme mode is supposed to stretch the last 5 percent of battery capacity out to 62 hours. In other features, the camera app has a bunch of controls usually not seen on smartphones, so users can tweak the exposure, ISO, white balance, aperture and focus. Third-party apps including UC Browser and a basic system manager which cleans the cache on your device are pre-installed. An app called Chameleon, lets you change the theme of your phone by choosing colours from any scene you capture with the camera.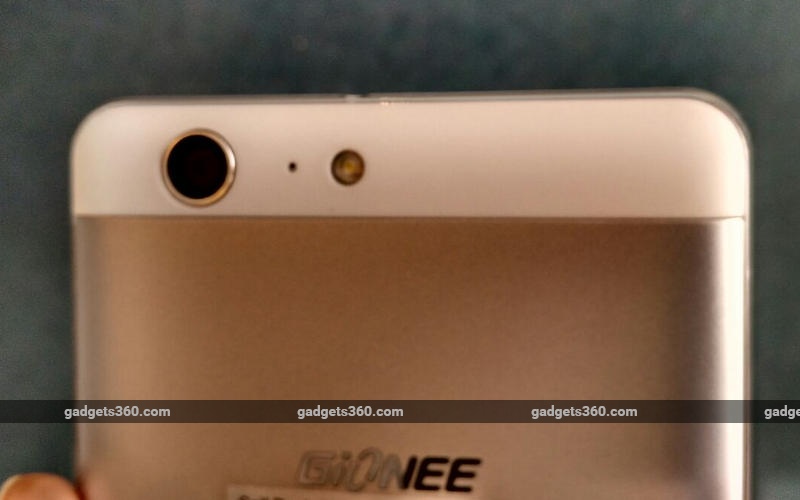 In an interaction following the press conference, Arvind R. Vohra, Country CEO and MD, Gionee India promised prospective Marathon M5 users an upgrade to Android M in January 2016, which will augment the huge battery with features such as Android Doze and further extend battery life. The Marathon M5 can function as a power bank as well. If you have a USB OTG adapter, you can simply plug another device in to charge it from this phone. We weren't able to get a quote about how long it should take to charge the phone fully or partially. Stay tuned for an extensive review for our take on Gionee Marathon M5's capabilities and our own battery life tests.
["source-gadgets.ndtv"]