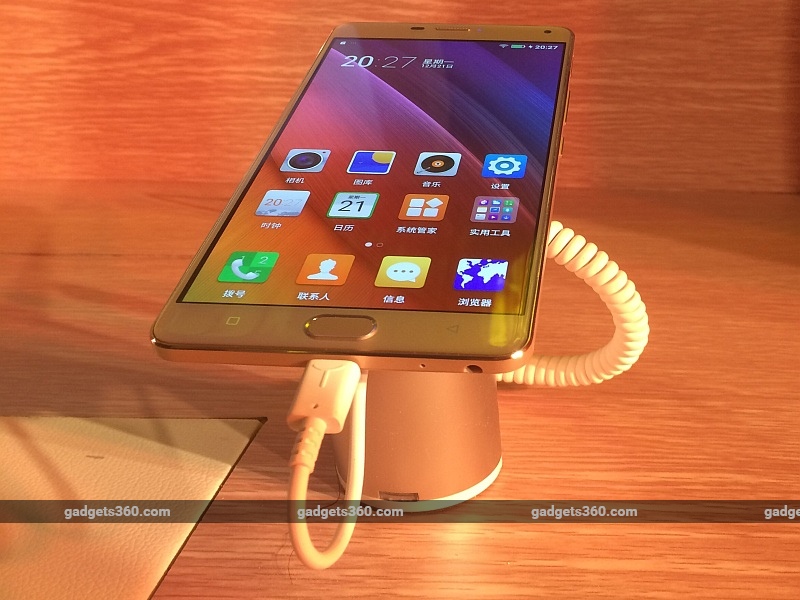 Gionee on Monday launched the Marathon M5 Plus smartphone at an event held in Dongguan, China. The company said the Marathon M5 Plus is an upgrade over the Marathon M5, which it launched in June 2015.
The Gionee Marathon M5 Plus has been priced at CNY 2,499 (roughly Rs. 24,990) and will be available in China from December 25, 2015. The company also announced a price cut in China for the M5 smartphone. The M5 has now been priced at CNY 1,999 (roughly Rs. 19,990) in China. India pricing and availability have not yet been revealed.
Readers should note that this product has been launched in China and its India variant may have slightly different hardware and software specifications, according to Gionee.
The big selling point of the Gionee Marathon M5 Plus touted by the company is the smartphone's long battery life. While the Marathon M5 Plus features a smaller 5020mAh battery when compared to the Marathon M5, Gionee claims that it has optimised the battery to reduce the drop in its capacity over time. The company claims that the Marathon M5 Plus' battery retains 90 percent (4500mAh) of its original capacity after 600 charging cycles. Gionee says this translates to roughly 2 years of use.
Gionee claims that it has worked on reducing power consumption on the software level as well. The smartphone will alert users about apps that drain the smartphone's battery. Gionee also touted the Marathon M5 Plus' fast charging ability, claiming that it can be charged from zero to 100 percent in 117 minutes. It said this smartphone features double charging chips that allow users to charge it quickly without overheating. The Marathon M5 Plus has a metal body. Gionee says the battery is covered with a stainless steel cover for a sturdier build.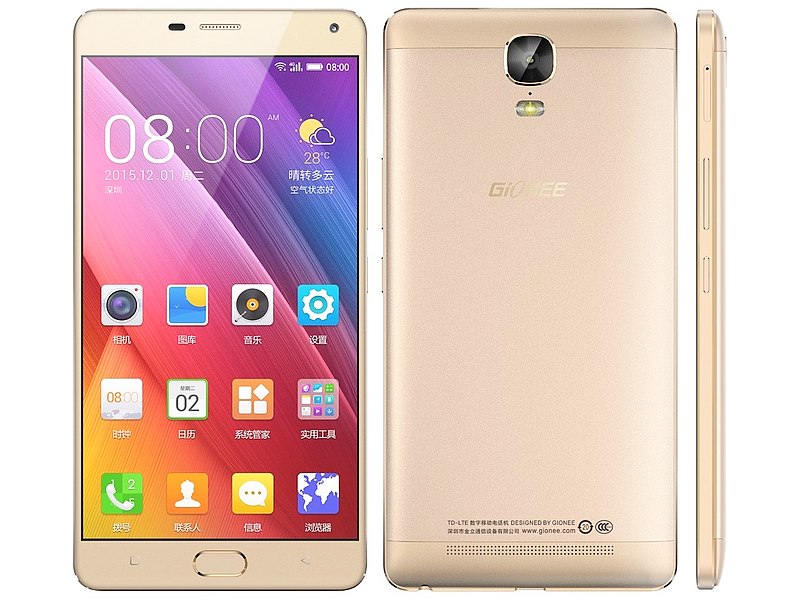 The Marathon M5 Plus ships with Gionee's Amigo 3.1 OS based on Android 5.1 Lollipop. It features a 6-inch (1080×1920 pixel) Amoled display with a pixel density of 368ppi. It is powered by an unspecified octa-core CPU, coupled with 3GB of RAM. The Marathon M5 Plus comes with 64GB of built-in storage that's expandable via microSD card (up to 128GB).
William Lu, CEO of Gionee, said, "M5 Plus is the new generation business from Gionee. Only large display makes a premium phone." That's why the M5 Plus has a 6-inch screen, Lu said. Gionee said the smartphone features an Amoled screen that continues to respond fast even at -35 degrees Celsius. Lu claimed that LCD displays have a delayed response from -20 degrees Celsius, with a dig at the iPhone which features an LCD display.
The M5 Plus also features a fingerprint scanner on the home button, much like Apple's Touch ID. Lu said, "The other day I asked on Weibo whether users would like a fingerprint identifier at the back or front. Nearly 80 percent users voted for a front fingerprint identifier." He said that having the sensor at the front allows for much faster unlocking and claimed that the Marathon M5 Plus' fingerprint sensor has a response time of 0.1s and fingerprint identification time of 0.38s.
Gionee's Marathon series of phones are known for long battery life. To achieve that, these phones compromise on thickness and weight. All phones in this series are heavier and bulkier than usual, thanks to their huge battery capacities. This addresses a crucial aspect of today's smartphones by increasing their battery life, but not everyone might be comfortable with a heavier smartphone.
On the software front, Gionee has included several new features, including Ami Clone. This lets users backup all data on their smartphone and when they restore, it also remembers minor details such as the arrangement of icons on the home screen. The OS also comes with a child mode that lets users limit the apps children access and the time they're allowed to use these apps. This mode can be activated or deactivated via a password or the fingerprint sensor.
["source-gadgets.ndtv"]