HTC promises amazing camera on its upcoming HTC 10 flagship and a tweet sent out too early may have revealed part of this generation's innovation – OIS on the selfie camera.
The company was one of the first to add Optical Image Stabilization on the main camera with the HTC One, but Nokia had it earlier. This will be a first, though.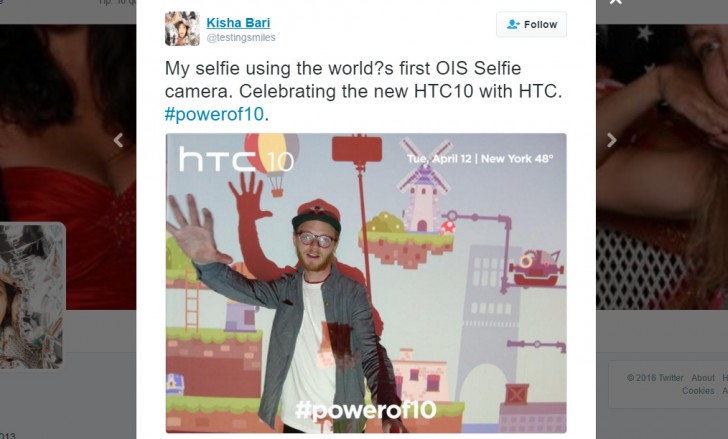 The tweet was sent out by Kisha Bari, an internationally recognized photographer. The Twitter account has since been restricted.
[Source:- GSMarena]