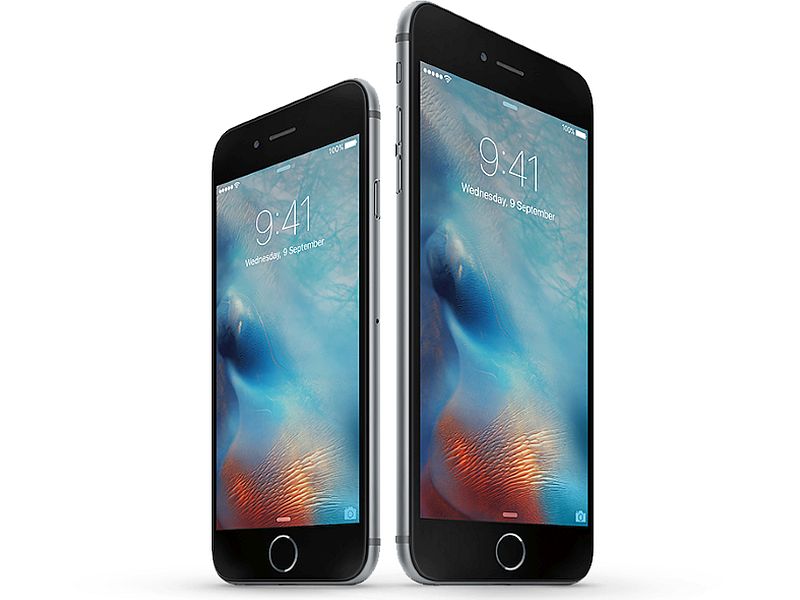 Recently, there have been reports that Apple has slashed the prices of the iPhone 6s and iPhone 6s Plus in India. Gadgets 360 has learnt while Apple hasn't officially dropped the MRP of the two smartphones just yet, certain developments behind the scenes are translating into unprecedented discounts that the customers are enjoying right now.
While media reports have said the iPhone 6s and iPhone 6s Plus prices have dropped by between 10-12 percent in recent weeks, Gadgets 360 has learnt that the 16GB iPhone 6s is going for as low as Rs. 49,500 in the retail market, representing a drop of 20 percent since its launch at Rs. 62,500. Of course, online the phone is available for even less thanks to VC-funded cashbacks, but let's set that aside for a little bit.
Gadgets 360 understands from a source in the retail chain that Apple has not officially announced a price cut for these models and the discounts are driven by Apple distributors who now enjoy greater flexibility than before in terms of deciding the prices of products, similar to what partners of other manufacturers have had forever. Thus, the distributors are now free to price products based on the market conditions.
Now while the recent iPhone 5s price cut was very much official, the discounts on iPhone 6s and iPhone 6s Plus are driven by distributors who are keen to meet their quarterly targets. Gadgets 360 had earlier heard Apple is looking to sell an unprecedented 2 million iPhone units (across all models) in India this quarter and this push by distributors is likely an attempt to meet that target.
Gadgets 360 understands the distributors are so keen to move their iPhone stock that they are operating on what can be best described as a daily reverse auction, wherein retailers are asked to name their price for X units of a particular iPhone model on that day. This is why you are seeing iPhone 6s going for sub-Rs. 50,000 even in physical retail, not just online stores.
While the price cut may not be official in that sense, but it seems to have Cupertino's tacit blessing as Apple India looks to meet its aggressive sales target. The iPhone 5s, since the price cut, has given Apple a big boost in that regard, proving to be a big seller around the Rs. 20,000 mark, with retailers telling Gadgets 360 they are selling units as soon as they receive the stock.
So, are the discounts on iPhone 6s and iPhone 6s Plus here to stay? Not likely. Gadgets 360 understands the discounts are part of a big push this quarter, and are unlikely to extend to the new year. In fact, Apple's quarter closes on December 27/ 28, and that's when the discounts are likely to end. If you have your eyes set on the iPhone 6s or iPhone 6s Plus, this might be the best time to buy them for a while.
["source-gadgets.ndtv"]