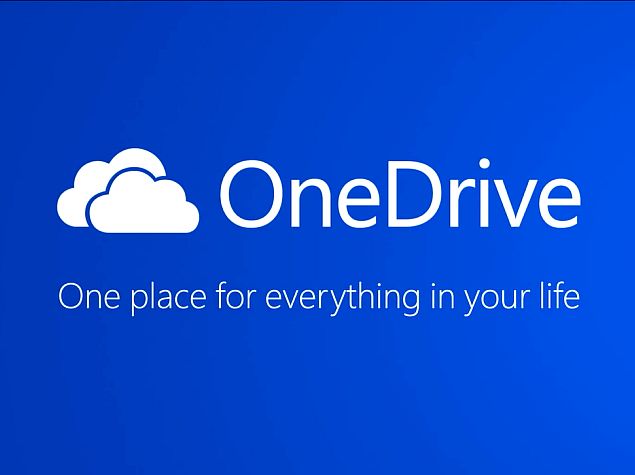 Microsoft is all set to lure more cloud storage users by slashing storage-buying prices, increasing free storage space for all OneDrive users, and bumping up the storage space for Office 365 subscribers from 20GB to whopping 1TB.
Microsoft announced on Monday that it would soon increase the existing 20GB of OneDrive storage for Office 365 subscribers to 1TB as a part of their paid plan. While the Office 365 Home users ($9.99 per month and $99.99 per year) will receive 1TB of space for up to five users, Office 365 Personal ($6.99 per month and $69.99 per year) and University ($79.99 for four years) users will also get 1TB of subscription.
Notably, Microsoft had announced the same upgrade for Office 365 Business users in April, with a roll-out scheduled in July.
Microsoft has also slashed the prices for buying additional space on OneDrive. The official blog post states that the OneDrive users will be soon able to buy 100GB of extra cloud storage for $1.99 per month, which for now costs $7.49 per month. The 200GB tier that is currently priced at $11.49 per month will soon cost $3.99 per month.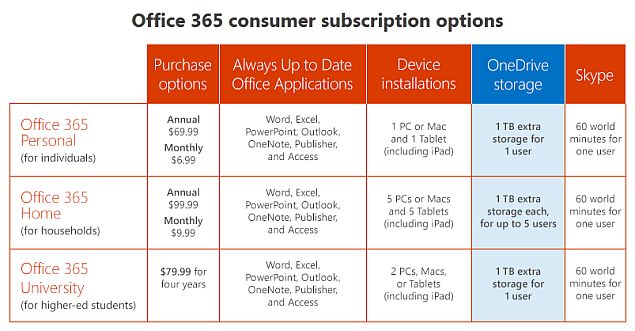 Further, Microsoft has also increased the free storage space on OneDrive from 7GB to 15GB. Microsoft also mentioned that the above changes would be made starting next month and the data already stored on OneDrive would stay unaffected.
By slashing the extra storage price and increasing the amount of free storage, Microsoft is obviously trying compete with Google Drive, which also offers the same 15GB of space and with almost similar paid plans.
Last month, Microsoft revealed some much-requested OneDrive features as a part of the update for both desktop and Android platforms.
Microsoft had said OneDrive users with the update view images comfortably without straining their eyes, as the update would bring a larger thumbnail for images. The 'All Photos' section in OneDrive would now also include users' videos, so that they can easily access them from one place. Video playback has been also improved and now comes with support for more browsers and smartphones (when using the Web app).
["source-gadgets.ndtv"]