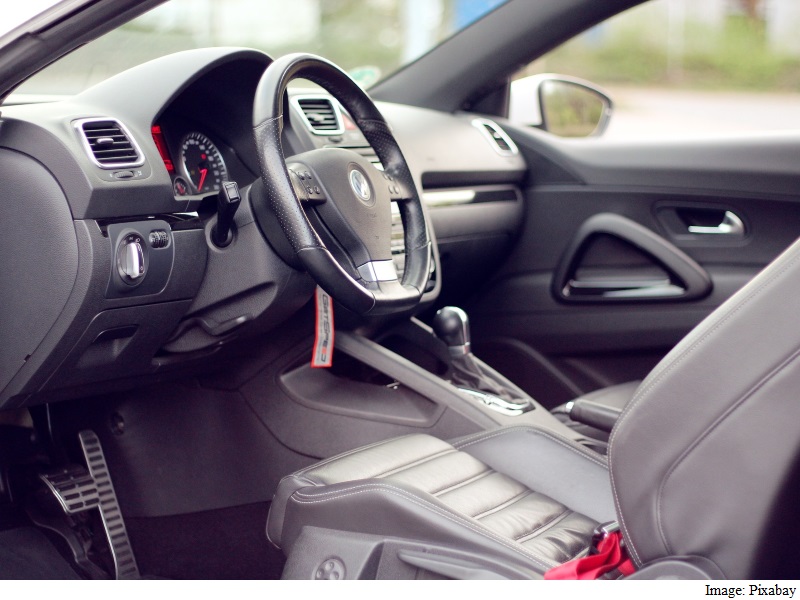 When Gary Kaye, an editor and former television producer in Connecticut, bought his 2005 Volvo XC90, it had an in-dash navigation system. But he says the company wanted "an astonishing amount of money" to update the maps every year.
Eventually, Kaye stopped using the car's navigation in favor of free apps like Google's Waze on his smartphone. When he bought a 2012 Audi A5, he didn't even bother asking for the built-in navigation system.
Under siege by free mapping and crowdsourced apps from the likes of Google and Apple – and apps like Android Auto and CarPlay – in-car navigation systems seemed destined to go the way of video stores. But rather than fading into the sunset of disrupted technologies, dedicated navigation may be headed for a bright new e-horizon.
E-horizon, or electronic horizon, is the term auto and navigation companies use to describe maps that go far beyond basic directions and two-dimensional cartography to include information like weather, congestion, traffic signal positions, elevation, road curvature and even the presence of black ice ahead.
"Navigation is the longest range sensor in the vehicle," said Philip Ventimiglia, a product manager at Bosch, which is working with TomTom on a new generation of maps. "Radar and cameras can only see 200 meters ahead; navigation systems can look kilometers ahead."
These expanded maps, sometimes referred as 3D maps, will not only provide drivers with more detailed information about what's down the road, but also become one of the primary technologies that enables advanced driver assistance and autonomous vehicle systems.
It's why a consortium of automakers – Audi, BMW and Daimler – recently completed the $2.8 billion (roughly Rs. 18,593 crores) purchase of Nokia's HERE mapping business. The car companies underscored the need for more precise maps and navigation systems integrated with car controls.
"The critical thing is how much more the nav system is going to get integrated into the advanced driver assistance systems of a car," said Ogi Redzic, a senior vice president at HERE. With road geometry information, for example, a car's navigation system might automatically apply the brakes and electronic stability control systems when it senses a driver is approaching a curve too quickly.
Already on the road is a navigation system with topographic information that can control the transmission in the 2015 Rolls-Royce Wraith. On a recent test drive in the mountains of Vermont, the Wraith anticipated steep ascents, seamlessly switching gears and adjusting torque on its own to maintain a constant speed uphill. Gerry Spahn, Rolls-Royce's head of communications in North America, said the goal of the system was simply to produce a smoother ride, but the same kind of technology was being applied by Bosch in trucks in Europe to save fuel.
Many of the new systems like the Rolls-Royce satellite-assisted transmission will intervene without driver input. The 2016 BMW 7 Series sedans, for example, can automatically slow and accelerate to match posted speed limits.
But convincing car buyers to pay for such technology may be a challenge. When Mark Lipson, a government employee in Ottawa, recently bought a 2016 Hyundai Elantra, he eschewed the navigation option. "I didn't buy the built-in nav because the package was more expensive than what I wanted to pay," he said.
Automakers promise that such navigation features in advanced driver assistance systems will come to mass-market vehicles, eventually as standard equipment. The e-horizon systems also will not be supplanted by smartphone apps, they say. Smartphones cannot collect precise data about the position of, say, lane markings or gradients and are unable to control critical braking and steering systems.
"As cars become more autonomous," says Phil Eyler, president of the connected car division at Harman, "the need to have embedded navigation is going to be a critical part of the car to ensure safety and high-precision accuracy."
To see the e-horizon future, one can look to autonomous car programs underway at companies like Google and Ford.
Google's vehicles in California and Texas cram into maps features like the precise position of traffic lights and curb heights, which cannot be collected by the company's popular crowdsourced Waze traffic app.
At Ford, using radar, lidar and video cameras the automaker has created 3-D maps of a University of Michigan test facility where the company is experimenting with self-driving cars.
"The maps are a baseline," said Greg Stevens, global manager of Ford's driver assistance and active safety research. "You need to know where the lanes are and what rules apply to those lanes."
Stevens added that considerable research was still needed to determine exactly how much additional information would be required to create the ultimate e-horizon. "Knowing precisely where fire hydrants are, for example, could be useful if the car is trying to tell whether or not it's a child standing on the side of the road."
Navigation systems will also have to be tied into a car's array of sensors and computer control modules. At TomTom, a spokesman, Frans de Rooij, said it meant relying on data captured by the company's dedicated mapping vehicles and also supplementing it with real-time information from car sensors, like video cameras that recognize speed limit changes because of new construction.
To alert drivers of heavy weather ahead, navigation systems will require weather forecasts and access to windshield wiper activity in other cars. Braking systems can presage an accident around a corner; headlight activations may indicate there's fog on the highway.
The goal is to make driving safer, preventing accidents and along the way saving fuel and reducing emissions.
When Lipson, who recently rejected the navigation option in his new Hyundai, was asked about a system that could slow down a car long before a driver sees a traffic problem ahead, he said, "That's something I would definitely be interested in."
["source-gadgets.ndtv"]