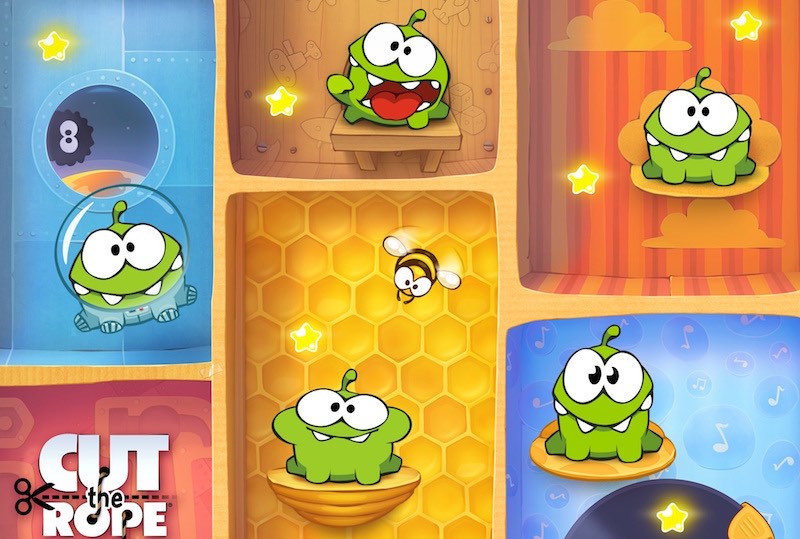 Earlier in the year we exclusively reported that Cut the Rope maker ZeptoLab was looking to enter India. It seems that its plans have finally reached fruition.
ZeptoLab has partnered with local mobile games company Nazara to publish Cut the Rope. The Mumbai-based company will have exclusive rights to publish games in the Cut the Rope series in the Indian subcontinent. According to a prepared statement issued by Nazara, the publisher would "massify" the Cut the Rope brand in India by "bringing lot of local culture nuances inside the game besides localising the game to solve the unique infrastructure related challenges faced in Indian ecosystem."
(Also see: Cut the Rope Maker ZeptoLab is Coming to India. Here's Why)
In most cases, this usually translates to a smaller download size and availability of the game on app stores other than Apple's App Store and Google Play. However it seems to hint at a lot more. Last year, ZeptoLab partnered with Chinese publisher Yodo1 to enter the market there; the two companies co-developed new versions of Cut the Rope for China. Now, the Russian firm has also set its sight on India.
Commenting on the new publishing partnership CEO of Nazara Games, Manish Agarwal said, "At Nazara, we are excited about this partnership with Zeptolab and we are very confident that teams at Nazara and ZeptoLab will work towards giving Cut the Rope loads of local cultural association to make it the most endearing gaming brand among millions of Indians who are going to be playing mobile games in coming years." The firm claims it's targeting 50 million downloads for the Cut the Rope franchise in the Indian subcontinent over next 3-5 years.
(Also see: From Chhota Bheem to Birbal, One Game at a Time: In Conversation With Nazara Technologies)
Misha Lyalin, CEO at ZeptoLab said, "Indian market is growing fast and soon will become one of the biggest in the world. We are looking forward to giving our games and Om Nom a much bigger footprint here. Nazara's local success and experience with games and entertainment makes them the perfect partner for us."
While we're sceptical of Nazara's claim that this is the "biggest mobile publishing deal in India", what with the company looking to raise funds to further extend its gaming efforts, it's heartening to know that India appears to be on ZeptoLab's radar.
["source-gadgets.ndtv"]