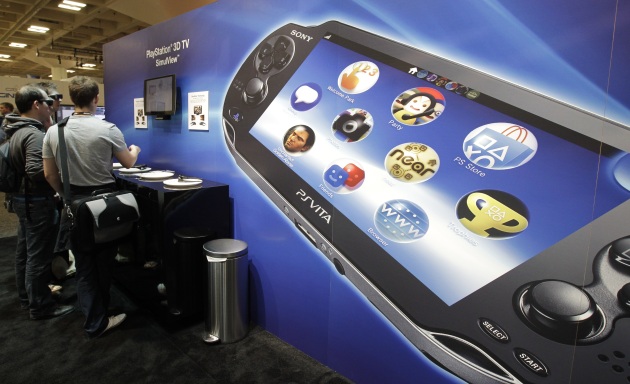 Sony has released firmware 2.0 for PlayStation Vita. The new firmware PlayStation Plus, cloud saving, improved browser, PC-style email, Wi-Fi transfers and more. (Also see: PlayStation Vita Review |Pictures)
While the release notes do not seem to be available online yet, gaming blogs have shared details of what's new. SlashGear covers some including the new email capabilities and ability to play full-HD content:
The update also brings with it PC style e-mail capability and more. The big thing with the addition of PlayStation Plus on the console is that the majority of the games available for PlayStation Plus subscribers of the PS3 are now available on the Vita as well. If you watch the video below, you can see a few of the games that are available for PlayStation Plus subscribers on the Vita.

The new e-mail functionality supports accounts from Gmail, Yahoo, and other sources. The setup process looks pretty much as you would expect to see it on a computer or other device. The Vita will support up to five different e-mail accounts. When new e-mails are received to those accounts you will get a notification pop-up that allows you to tap the notification and go directly to the e-mail.

The video service also now supports the ability to playback 1080p content. The new browser updates have optimized the use of the GPU to make strong smoother and the overall web surfing process more attractive. The update also now allows users to tweak website URLs right from the Vita. Check out the video below for all the details.
IGN focuses on the biggest improvement, PlayStation Plus, and also briefly takes a look at cloud saving:
Upon installation and subsequent restart, you can see one major PS+ improvement in particular: cloud saving. Head to Content Manager on the Vita's menu and you'll be brought to a new screen that shows the PS3, a PC and the Online Storage folder. Click Oline Storage and you'll be given the option to sync saves in between the cloud and your Vita and vice versa. This service is currently live, so go ahead and begin backing up at your convenience. You have a full gigabyte of storage space for Vita at your disposal.
["source-gadgets.ndtv"]