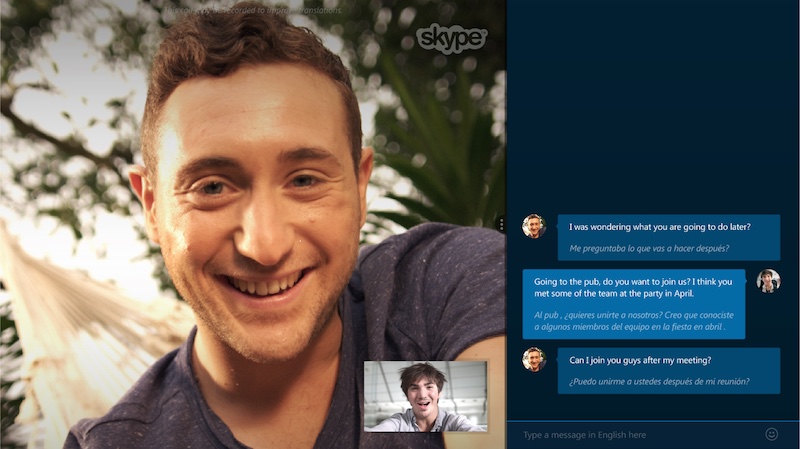 Popular video calling and instant messaging service Skype has announced that it has built the Skype Translator tool into its Windows desktop app for all users. The announcement comes a few months after Microsoft launched Skype Translator Preview for Windows, six months after rolling it out to general mobile users, and a year after the introduction of the preview on mobile .
Microsoft announced in a blog post that the Windows app of the service offers voice-to-voice translation in seven languages: Chinese Mandarin, English, French, German, Italian, Portuguese, and Spanish. For users who prefer texting, the app supports 50 languages including Hindi and Urdu.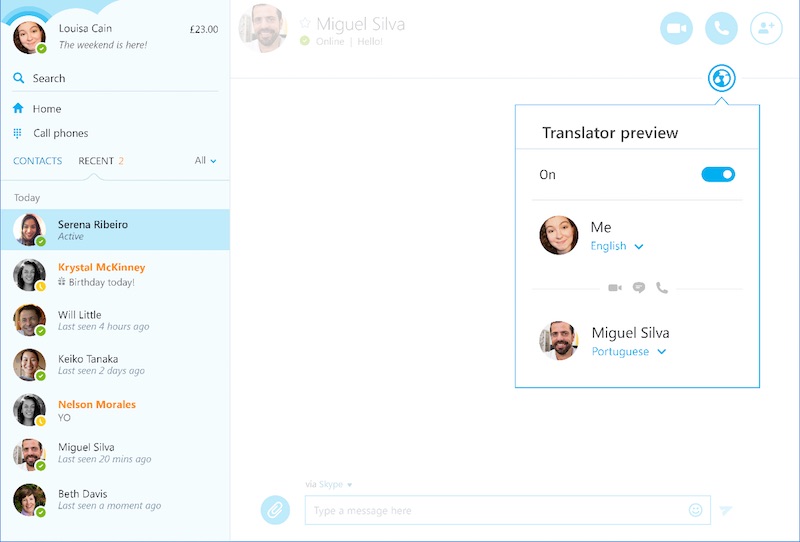 Launched in beta in late 2014, Microsoft announced in June last year that it would bring the real-time translation technology into Skype's Windows client. The end goal is to break language barriers between people and have them succeed in communicating even if they don't speak a common language. The feature uses machine learning. Microsoft said that over the testing period, the feature has gotten better as more people use it.
The company noted that as of currently, French to English is the most popular language pair. It added that the number of calls per day has increased 400 percent since launch.
The app supports Windows 8, Windows 8.1, and Windows 10. If you have the updated version of Skypefor Windows on your computer, you will now see a globe button in the top right-hand corner. The feature, sadly, is currently only available on the Windows app of Skype for now. The company added that is working on adding support for more languages and bring this technology to other platforms.
["source-gadgets.ndtv"]