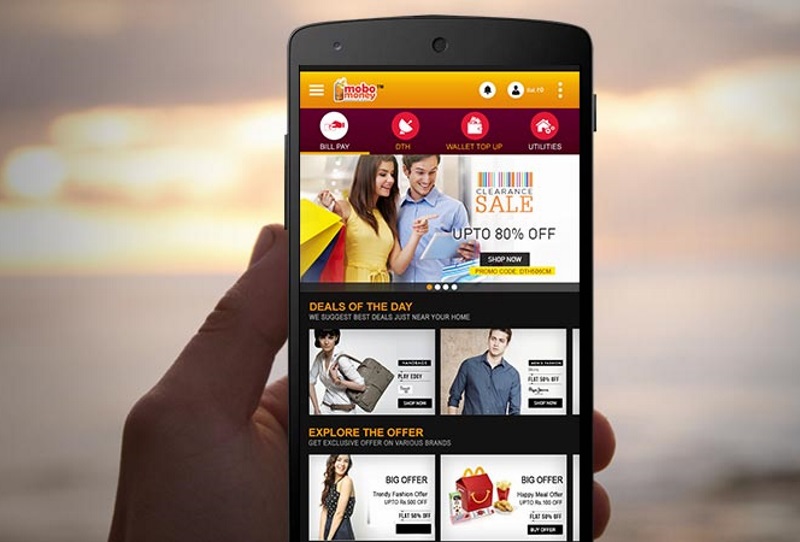 Tech Mahindra Ltd. on Wednesday launched India's first NFC-based digital payment ecosystem, MoboMoney, an application to simplify and enhance the customers' payment experience by simple "Tap n Pay".
A specialist in digital transformation, consulting and business re-engineering, Tech Mahindra's MoboMoney is a prepaid wallet issued in the form of an NFC (Near-Field Communication) tag that frees the user from the hassle of carrying cash.
The NFC technology allows radio communication between two NFC enabled devices and the tag is a small sticker type chip that works on the NFC technology. This tag is linked to the MoboMoney account.
"In our endeavour towards a less-cash environment, we are taking the lead to setup an ecosystem, wherein digital payments can be accepted irrespective of form factors or service providers in an inter-operable and device-agnostic manner," Vivek Chandok, head of consumer businesses at Tech Mahindra Ltd. said in a statement.
All one needs to do is tap one's MoboMoney tag on a network of NFC enabled merchant point of sale (POS), location where payment is accepted, to make a payment.
With NFC-enabled MoboMoney tag, the customers without an NFC-enabled phone, can also enjoy the simple tap and pay experience to purchase goods.
MoboMoney allows consumers to load their wallet by paying cash at its 1000-plus retail network, helping convert cash into e-cash.
The money loaded into the customers' digital wallets can then be used to "Tap n Pay" for over the counter payments, recharges, make bill payments, as well as pay online – converting what were earlier payments done in cash, into digital payments.
If the user wishes, he/she can link a bank account to the MoboMoney wallet and can retrieve the unspent amount from the wallet into the linked bank account.
For the security of the customers, every transaction data is protected by stringent encryption measures that meet the highest standards of the industry.
["source-gadgets.ndtv"]