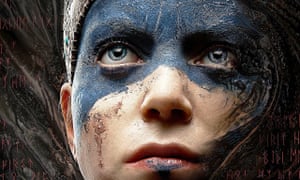 Gadgets are only as good as their content, and though 2017 has been a difficult year for the world, it's been a great one for video games. As gaming elbows its way to the centre stage of mainstream culture, the titles and their themes are increasingly reflecting the wide variety of players and their concerns. Here are the best games and consoles, and the most exciting trends of 2017.
Recognition of disabled people
Physical disabilities are rarely seen or catered for in games, but Xbox has addressed both issues. The new Co-pilot feature is useful for those using a controller who struggle with actions that are physically difficult. It lets console owners map a game's controls on two controllers at the same time. Microsoft has also introduced new options for player avatars that include wheelchairs and prosthetic limbs.
Disabilities are not only physical. Developer Ninja Theory worked with neuroscientists and people who had experienced episodes of psychosis to create its new game, Hellblade: Senua's Sacrifice (PC/PS4), which stars a woman with psychosis. On World Mental Health Day all proceeds from sales of the game were donated to the mental health charity Rethink Mental Illness, raising more than £60,000.
What remains of Edith Finch
One of the best new games of this year is about death. In What Remains of Edith Finch (PC/PS4/Xbox One), a young woman returns to a sprawling house that has been in her family for generations to learn about her heritage. Unfortunately, that heritage is an apocryphal curse that has led all but one family member from each generation to an early grave.
As she explores the bedrooms of these unfortunate ancestors, the player experiences each person's story in the form of a mini game. Each has a distinct look and feel, so you might find yourself playing through a horror scenario that looks like a comic book, or climbing a tree as the family cat. Put together, the experience is something special.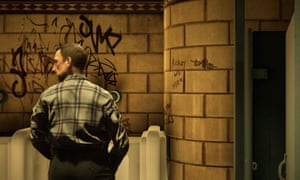 Recognition of LGBT identities
Gaming doesn't have the best reputation when it comes to diversity so it was good this year to see the industry acknowledge the LGBT community. PlayStation sponsored Pride in London, and several LGBT-specific games became big hits.
Erotic romantic comedy Ladykiller in a Bind made it to Steam (the most widely used digital distribution platform for PC games) in January. Robert Yang released a game called The Tearoom, about the risks for men cruising public toilets for anonymous sex in the 60s. A dating sim called Dream Daddy lets you play as a single father looking for love with other fathers. Butterfly Soup, in which young women play baseball and fall in love, became a cult hit.
Nier: Automata
Sleeper hit Nier: Automata (PC/PS4) is set in a future in which humans have fled to the moon after a battle with alien invaders, leaving Earth to the robots who are supposed to be fighting for them. You play as an android called 2B, who is determined to carry out her duty but is constantly thrown by the unexpected behaviour of the robots she encounters. The player will also be surprised by this wonderfully inventive game from Yoko Taro, one of the more eccentric figures in the world of gaming.
Nintendo Classic Mini: Super Nintendo Entertainment System
The Super Nintendo Entertainment System came to Europe in 1992. Almost 25 years later, those who grew up playing games on a SNES can relive the memories with the Nintendo Classic Mini: Super Nintendo Entertainment System.
This cute piece of hardware, designed to look like the original but in miniature, comes with 21 games (including the never-released sequel Star Fox 2) built in, so you can play the likes of Super Mario World, the Legend of Zelda: A Link to the Past, and Donkey Kong Country. With two controllers in every box, it's a great way to experience classic multiplayer games such as Super Mario Kart and Street Fighter II.
Destiny 2
Bungie's hugely popular (and big-budget) massively multiplayer first-person shooter got a sequel this year that improved on a winning formula. The story, while still ridiculous, is better than its predecessor. The multiplayer experience has been improved even for those who don't have a group of other Destiny players with whom to go on raids. And the guns still feel absolutely fantastic to shoot. Destiny 2 (PC/PS4/Xbox One) is one of the most satisfying games out there, and a great place to get together with friends who are similarly inclined.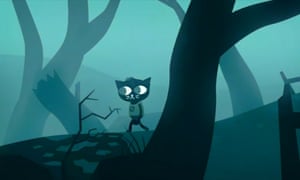 Indie games
While 2017 has seen a surprising level of creativity in its big-budget video games, a handful of indie games have really shone. Night in the Woods (PC/PS4) tells the story of a college dropout called Mae Borowski – who happens to be a cat – as she returns to her small hometown and finds that much has changed. Everything(PS4/PC) is an art game in which you can play as a bear, a tree, or a pile of rocks, switching between thousands of characters to the sound of quotes from philosopher Alan Watts. West of Loathing (PC/iOS) is a comical role-playing game set in a fantastical wild west populated by stick figures. Tacoma (PC/Xbox One) is a narratively engaging sci-fi game from the creators of the award-winning Gone Home. Cuphead (PC/Xbox One), a visually arresting 2D action game, looks like a 1930s cartoon. Independent developers continue to produce games of outstanding quality and variety.
Playerunknown's Battlegrounds
In March 2017, a game based on an ARMA 2 mod appeared as if from nowhere and quickly became the most-played game on Steam. PlayerUnknown'sBattlegrounds (PC) is a multiplayer game inspired by Battle Royale, in which up to 100 players parachute on to an island and scavenge for weapons and other items to help them survive long enough to be the last player (or team) left alive. In August, Battlegrounds overtook Steam developer Valve's own Dota 2 in the list of most-played games, and at the time of writing it has almost 1.2 million concurrent players.
Horizon: Zero Dawn
Horizon: Zero Dawn presented an undeniable premise: a world in which an extremely capable woman takes on robotic dinosaurs with a bow and arrow. That core action – hunting down metallic beasts with a variety of weapons, traps and cunning – is compelling in itself, but it's contextualised in a story that centres on a likeable and memorable heroine. The futuristic setting is marred somewhat by the use of terms and imagery that have been criticised for appropriation of Native American culture, but it's a beautiful game.
XBox One X
The Nintendo Switch is good enough to earn a place in our Top 40 gadgets thanks to its Joy-Con controllers and fantastic games such as The Legend of Zelda: Breath of the Wild, Super Mario Odyssey and Splatoon 2, which means the Xbox One X sneaks in here as an exciting addition to the console market. This upgraded Xbox One plays existing Xbox One games, but with more expensive hardware that can render those games at a 4K resolution. Even those without a 4K television can see improvements in performance – and the X does take up less physical space too – but whether it's worth the price to upgrade will be up to the individual. For those who want their games to look as pretty as possible, the Xbox One X is a great demonstration of just how beautiful video games can be.
Source;-theguardian