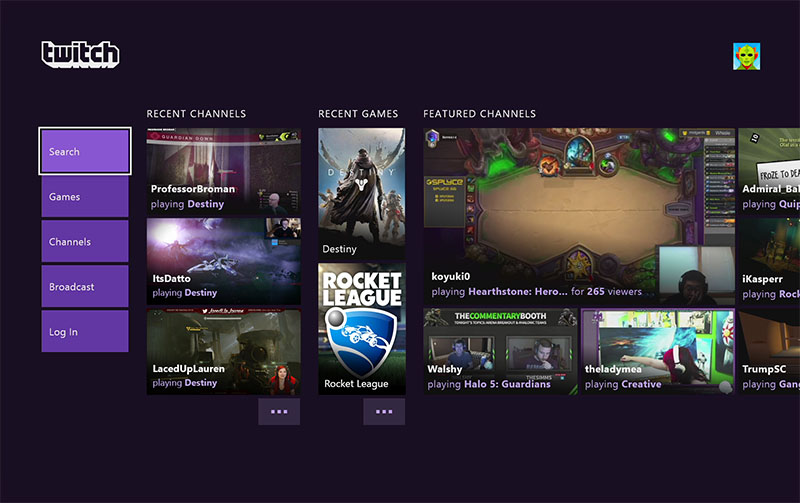 If you're an Xbox One owner and a live video game streaming connoisseur, this one's for you. Twitch – the primary network for gaming content with 1.5 million broadcasters – has now added two features to their app for Microsoft's current generation console system.
Xbox One owners can now access Host Mode and Recent Activity Hubs without having to open the Web version on a computer. Eric Barnett, who maintains the official Twitch blog, said hosted channels will work the same way they do in your desktop browser.
"Now, when your favourite broadcaster hosts another channel, you can easily transition there with a simple button press," he added.
The second update is to the app's landing page, which will be customised depending on what you generally watch. From recently viewed channels and games to their followed counterparts, the new Twitch app for the Xbox One will also recommend video-on-demand (VOD) content in line with your viewing activity.
With Google flexing its muscles with YouTube Gaming in August this year to counter the Amazon-owned Twitch, the competition in game streaming services is heating up. For now Twitch maintains its numero uno position, largely thanks to having arrived earlier and offering in-built support, both for PlayStation 4 and Xbox One.
But YouTube is the bigger platform as a whole, attracting 15 billion visitors per month compared to Twitch's 100 million, according to latest reports.
Which one – Twitch or YouTube Gaming – do you think is the better platform from your experience? Tweet to us @Gadgets_360 with #TwitchvYouTube or let us know your thoughts in the comments.
["source-gadgets.ndtv"]