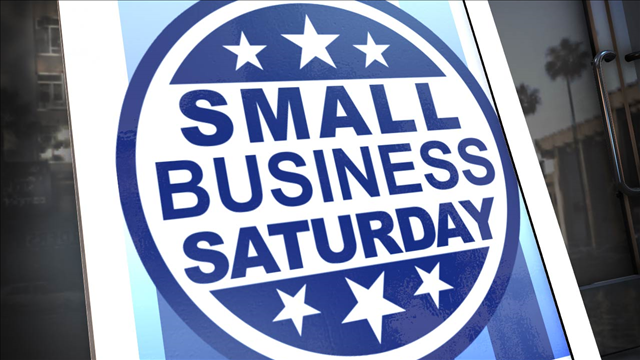 Egypt is reeling from the horrific militant attack on a mosque in northern Sinai that killed 305 people two days ago.
It was the deadliest assault by Islamic extremists in the country's modern history and a grim milestone in a long-running fight against an insurgency led by a local affiliate of the Islamic State group.
Survivors and Egypt's top prosecutor have given accounts of the massacre that unfolded as more than two dozen masked assailants, carrying a black IS banner, unleashed gunfire and explosions at the mosque during Friday prayers in the small town of Bir al-Abd.
Witness Ebid Salem Mansour recalled how the attackers shouted Allahu Akbar, or God is great, as they fired on the worshippers.
The targeted mosque is frequented by Sufi Muslims, whom IS considers heretic.
ISRAEL-SETTLEMENT BLACKLIST
Israel races to head off UN settlement 'blacklist'
JERUSALEM (AP) — Israel and the Trump administration are working feverishly to prevent the publication of a U.N. database of companies operating in Israel's West Bank settlements, weeks ahead of its expected completion.
Israel is usually quick to brush off U.N. criticism but this time, officials say they are taking the so-called "blacklist" seriously, fearing its publication could have devastating consequences by driving companies away, deterring others from coming and prompting investors to dump shares of Israeli firms.
Dozens of major Israeli companies, as well as multinationals that do business in Israel, are expected to appear on the list.
The international community overwhelmingly considers the settlements, built on occupied land claimed by the Palestinians for a future state, to be illegal. Israel rejects such claims, saying the matter should be resolved in negotiations.
CHINA-EXPLOSION
Explosion in Chinese port city causes injuries, damage
BEIJING (AP) — News reports say an explosion in a Chinese port city south of Shanghai has injured an unknown number of people, blown out windows and damaged neighboring buildings.
The reports say the explosion in Ningbo struck a waterfront district at about 8:55 a.m. Video posted on the Tencent News website showed streets littered with debris, cars with shattered windows and bystanders rushing out of the area.
State-run China National Radio says on its website injured people have been taken to hospitals but gave no details of how many or how severe their injuries were.
PAKISTAN-ISLAMIST RALLY
Pakistan Islamists rally on after deadly clashes with police
ISLAMABAD (AP) — Pakistani Islamists are pressing ahead with their rally near Islamabad in even larger numbers, a day after clashes with police left six dead and dozens wounded.
Meanwhile, police and paramilitary units are readying for another expected crackdown on Sunday, after security forces failed to disperse the protesters when riot police moved in with tear gas and batons on Saturday. Hospital officials said nearly 200 people were hurt, most of them police.
Elsewhere in Pakistan, Islamists have blocked major roads in solidarity with the Islamabad demonstrators.
Supporters of the small Tehreek-i-Labaik Ya Rasool Allah party have been camped out for the last three weeks at a main intersection outside Islamabad, demanding the resignation of law minister over an omitted reference to the Prophet Muhammad in a parliamentary bill.
INDONESIA-BALI-VOLCANO
Erupting Bali volcano dusts resorts in ash; flights continue
KARANGASEM, Indonesia (AP) — A volcano on the Indonesian island of Bali has rumbled into life with a series of eruptions that temporarily disrupted some international flights to the popular tourist destination and dusted nearby resorts and villages with a thin layer of ash.
Mount Agung erupted on Saturday evening and three times early Sunday, lighting its cone with an orange glow and sending ash 4,000 meters (13,000 feet) into the atmosphere. It is still gushing and the dark gray clouds are moving toward the neighboring island of Lombok, a direction that is away from Bali's airport, where nearly all scheduled domestic and international flights were continuing Sunday.
Australian airline Jetstar, which canceled nine flights to and from Bali on Saturday evening, says most of its flights will operate normally Sunday.
NEPAL-ELECTIONS
Nepalese vote in 1st provincial polls amid democracy hopes
CHAUTARA, Nepal (AP) — Nepalese in mountain villages and foothill towns are voting in the Himalayan nation's first provincial polls that promise to bring government closer to rural and remote areas.
Some 3.2 million voters are choosing lawmakers in seven newly-formed federal states as well as the national assembly and turnout is expected to be high.
The lawmakers who are elected on Sunday and Dec. 7 in the remaining part of the country will be able to name their states, draft provincial laws and choose local leaders.
Provincial elections are a key component of Nepal's path of democracy that began in 2006 when protesters forced the authoritarian king to give up power in favor of a republic.
Security has been stepped with thousands of police and army soldiers deployed for the elections.
HOLIDAY SHOPPING
Shoppers out seeking deals, though sales have crept earlier
Parking lots were full and shopping bags were plentiful in some places Saturday as holiday gift-seekers were out looking for bargains. That's even as the competition among retailers to offer earlier deals and snag customers first has pulled sales forward.
At the Woodbury Common outlets north of New York City, retail expert Craig R. Johnson was impressed by how many people were there — though crowds were still not as heavy as several years ago before online shopping was such a draw. Johnson, president of consulting group Customer Growth Partners, said virtually everyone there was carrying a bag or two or more.
At the Garden State Plaza in Paramus, New Jersey, J.C. Penney was offering store-wide sales like up to 40 percent off on major appliances and on women's clothing.
CHILDREN SHOT ON STREET
6 children shot on street, 1 fatally; public's help sought
CLEVELAND (AP) — Police say a 12-year-old boy fatally shot in an attack on juveniles near a Cleveland liquor store had stepped outside of the store with his father after the shooting started and was struck by a stray bullet.
Police say five teen boys between the ages of 14 and 16 were wounded in the shooting around 7:30 p.m. Friday, including a 16-year-old hospitalized with a gunshot wound to the head.
Authorities identified the boy as Abdel Latif Bashiti. His father owned the liquor store.
A Cleveland police spokeswoman says the teens were standing outside the store when a group of three to four males opened fire. Police Chief Calvin Williams says it's believed the shooters also are juveniles.
Officials are seeking the public's help in identifying and arresting the shooting suspects.
T25-ALABAMA-AUBURN
No. 6 Auburn tops No. 1 Alabama 26-14, earns SEC title shot
AUBURN, Ala. (AP) — Jarrett Stidham passed for 237 yards and ran for a fourth-quarter touchdown and No. 6 Auburn beat top-ranked Alabama 26-14 Saturday with a berth in the Southeastern Conference title game on the line.
The Tigers (10-2, 7-1 SEC) mostly shut down the league's top scoring offense for their second win in three weeks over the top team in the playoff rankings. They won the Western Division to earn a rematch with No. 7 Georgia in the SEC championship game Dec. 2 with a playoff spot almost certainly on the line.
The Crimson Tide (11-1, 7-1) made a rare assortment of mistakes for a team that had appeared to be headed toward a shot at a fourth consecutive SEC title and playoff berth.
Auburn's Kerryon Johnson delivered a jump pass for a touchdown and ran 30 times for 104 yards before leaving in the fourth quarter with an injury.
More AP college football: http://collegefootball.ap.org and http://www.twitter.com/AP_Top25
Copyright © 2017 The Associated Press. All rights reserved. This material may not be published, broadcast, written or redistributed.
Source:-wtop