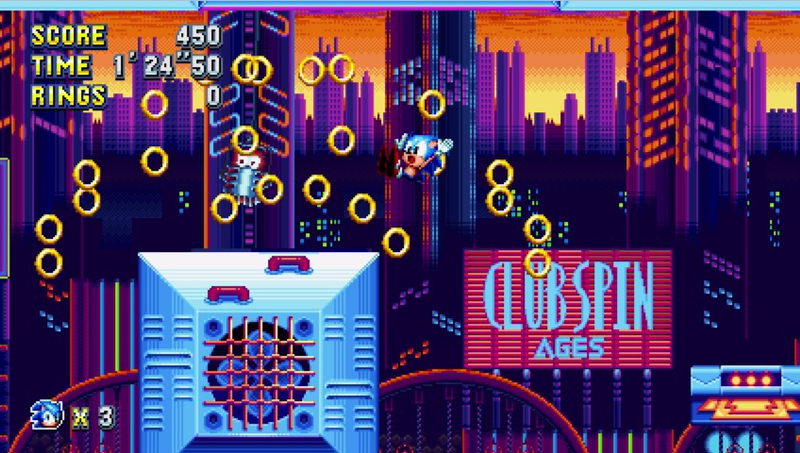 It's time to settle the age old debate about whether Sonic was actually fun or just something we all pretended to like to piss off our friends.
I honestly can't ever remember every enjoying the games. What I do enjoy are my memories of playing the games which have little to do with actually trying to beat them and were more about searching for secret power-ups because nothing is cooler than seeing Sonic covered by a useless orb of elemental energy.
But of course whether heavy jumping physics and constantly poking players with prickly enemies until they've managed to lose every last ring is good game design or not is really beside the point. Sonic is much bigger than that. In fact, he was always bigger than that.
His whole selling point was that other people didn't want you to like him. It was weird and who knows if it really worked and yet here we are in 2017, still talking about Sonic long after the consoles he was a mascot for stopped getting made.
Here's everything else coming out over the next couple of weeks.
Monday, August 14
StarCraft: Remastered — PC
Tuesday, August 15
Agents of Mayhem — Xbox One, PS4, PC
3D MiniGolf — PS4
Dark Mystery — PS4
Cities: Skylines — PS4
Matterfall — PS4
Nidhogg 2 — PS4, PC
Defenders of Ekron — PS4, PC
Eliosi's Hunt — PS4
Night Trap 25th Anniversary — PS4, PC
Observer — Xbox One, PS4, PC, Linux, Mac
Sonic Mania — Xbox One, PS4, Switch
Sudden Strike 4 — PS4
The Pillars of The Earth Book 1: From The Ashes — Xbox One, PS4, PC, Linux, Mac
Troll And I — Switch
Tokyo 42 — PS4
The Incredible Adventures of Van Helsing II — PS4
Night Trap – 25th Anniversary Edition — PS4, PC
Paranormal Activity: The Lost Soul — PSVR
Undertale — PS4, Vita
Wednesday, August 16
Circuit Breakers — Xbox One
Conan Exiles — Xbox One
Friday, August 18
Zero Escape: Zero Time Dilemma — PS4
Thumper — Xbox One
Coming Soon
Monday, August 21
Westslingers — PC
DOGO — PC
Tuesday, August 22
The Escapists 2 — Xbox One, PS4, PC
ChromaGun — PS4
Mages of Mystralia — PS4
Uncharted: The Lost Legacy — PS4
White Day: A Labyrinth Named School — PS4, PC
Friday, Agusut 25
F1 2017 — Xbox One, PS4, PC
Madden NFL 18 — Xbox One, PS4
Naruto Shippuden: Ultimate Ninja Storm Legacy — Xbox One, PS4, PC
One Piece: Unlimited World Red Deluxe Edition — PS4, PC
What else is coming out soon? Planning to play something on Steam or mobile? Tell us about it in the comments.
["Source-kotaku."]