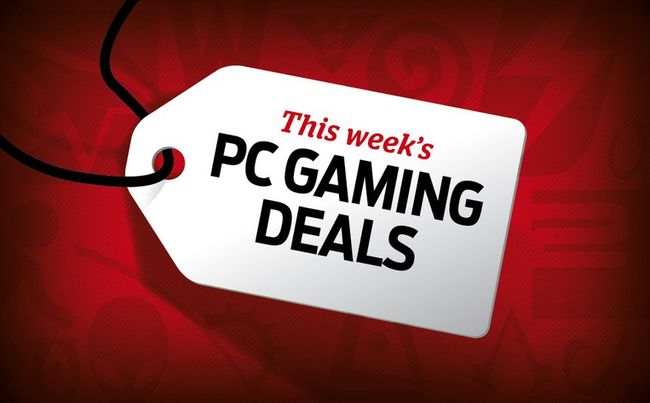 We like cheap PC components and accessories. But you know what we like even more? Expensive PC components and accessories that are on sale! Each week, we have our bargainmeisters bring you a list of the best component, accessory, and software sales for PC gamers.
Some highlights of this week: Killing Floor 2 is getting a PvP mode, and as a result has gone on sale. For another type of zombies, GMG is having a large sale on Resident Evil games. Rainbow Six Siege is half-off, and there are a ton of games 5% off at the Golden Joystick Store. In Hardware deals, you can get some higher speed DDR3 RAM for not much more than the 1600 MHz variety. There's also a great Logitech mouse for significantly cheaper than usual because its a manufacturer refurbished version.
Hardware deals:
— Two 4GB sticks (8GB total) of PNY Anarchy 2133 MHz DDR3 RAM is down to$38 on Amazon, or you can upgrade to 16GB total for $68.
— The Corsair Carbide Series Black 400R mid tower case is currently $70 on Amazon.
— The Extreme 3D Pro Joystick, a solid budget option for casual use, is only $24 on Amazon.
— You can get a manufacturer refurbished Logitech G402 Hyperion Fury mouse for only $30 on outletmp3's Ebay storefront. If you are nervous about buying refurbished, it comes with free shipping and a 30-day return policy.
—The MIONIX NAOS 7000 mouse is still down to $47 on Amazon.
Game deals:
— Killing Floor 2, which just got a new survival PvP mode, is down to $20 on Amazon.
— Guild of Dungeoneering is $7.50 on GamersGate, or you can get its Deluxe Edition for $11.50.
— Tom Clancy's Rainbow Six: Siege is half-off at $30 on Gamestop.com, but only if you don't mind getting the physical version.
— Green Man Gaming is having a large sale on Resident Evil games, includingResident Evil 4 for $7.
— Screencheat is $9 on Green Man Gaming.
— Satirical (but very real) fighting game Divekick is only $5 on Amazon.
— The Golden Joystick store has started selling lots of games, including XCOM 2,Fallout 4, Kingdom, and more—for 5% cheaper than the price listed on Steam.
A note on affiliates: some of our stories, like this one, include affiliate links to online stores. These online stores share a small amount of revenue with us if you buy something through one of these links, which help support our work evaluating components and games. Disclosure note: The Golden Joystick Store is operated by Future, which also owns PC Gamer.
[Source:- PCgamer]