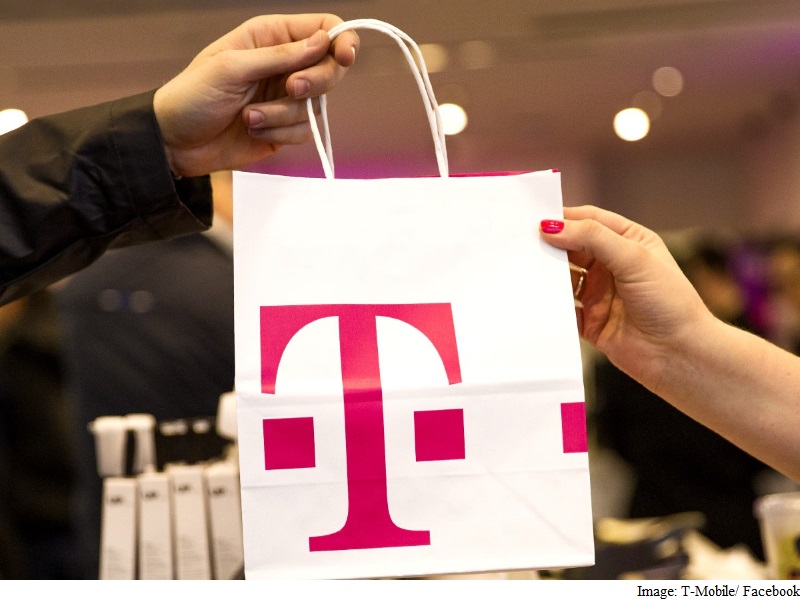 When T-Mobile launched a new feature last month that let customers stream unlimited Netflix, HBO and Hulu over their data plans, there was a notable partner missing: YouTube.
Now, YouTube is accusing T-Mobile of degrading the quality of its videos, as well as those of other providers. In a statement to the Wall Street Journal, a YouTube official said T-Mobile is "throttling all video services" in what could amount to a violation of the government's net neutrality rules.
YouTube's complaint marks one of the first public objections by a major Internet company to T-Mobile's program, known as Binge On. And it will likely draw further attention from regulators in Washington.
T-Mobile's Binge On exempts specific online video channels from consumers' data caps. As a result, subscribers who use the feature can watch as much Netflix as they want without fear of hitting their monthly data limit.
But there is also a catch. T-Mobile automatically enables Binge On for all customers with a 3 GB data plan or greater, whether they like it or not. At the same time, videos for consumers who don't opt out of Binge On may get artificially downsampled to 480p – a lower quality than what they might otherwise get. This process makes streaming video more efficient, T-Mobile has said, and it is applied to all video content that people consume through Binge On, not just the special apps that enjoy the data-cap exemption under the program.
T-Mobile's marketing claims that its video quality policy, as applied to non-Binge On partners like YouTube, still allows consumers to stretch their data plans three times as far. And it says Binge On streams video at 480p "or better," hypothetically leaving open the possibility of higher-quality streams.
But by subjecting YouTube to that policy, and by requiring consumers to opt out rather than opt in to Binge On, T-Mobile risks running afoul of rules aimed at preventing discrimination online, activists say.
"Degrading video quality this way violates the FCC's no-throttling part of the net neutrality rule, which forbids reducing the quality of an application or an entire class of applications," wrote Marvin Ammori, a net neutrality lawyer, earlier this month in Slate.
The fact that even T-Mobile's unlimited data customers also appear to be affected by Binge On's lowered video quality (even though their unlimited plans largely preclude the need for degradation) is also worrisome, others say.
"T-Mobile's new 'streaming optimization' program appears to involve throttling of all video traffic, across all data plans, regardless of network congestion," said the Internet Association, a Washington trade group representing businesses such as Google, Netflix and Uber.
Officials from the Federal Communications Commission sent letters to T-Mobile this month, along withAT&T and Comcast, asking the companies to meet to explain their policies in greater detail. Those meetings are expected to happen early next year.
T-Mobile said Wednesday that it is working to expand its list of Binge On partner services, but declined to comment on YouTube's allegations, referring to a tweet from company chief executive John Legere:
"Our customers (heart) #BingeOn – streaming video w/o hitting their data bucket AND complete control to turn it on/off at will!"
A YouTube spokesperson didn't immediately respond to a request for comment.
["source-gadgets.ndtv"]