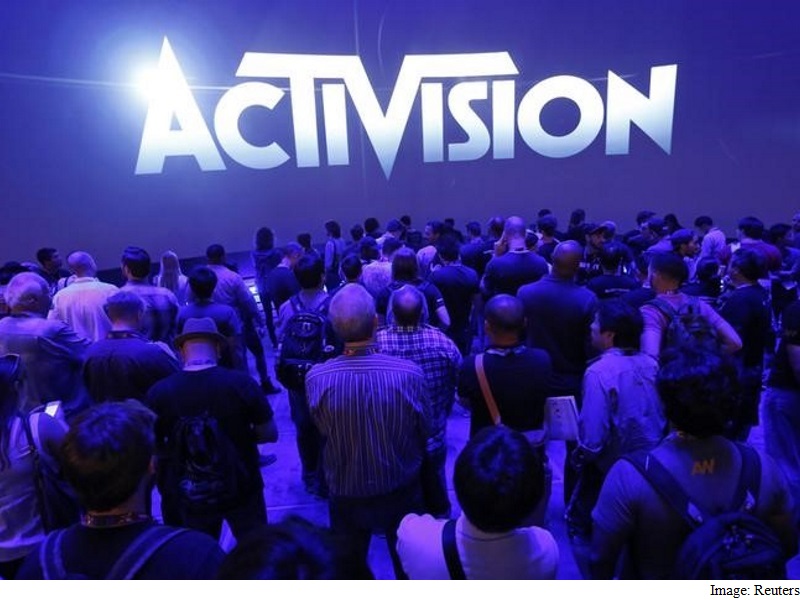 Activision Blizzard, the publisher of "Call of Duty" and other hit video game franchises, has acquired the assets of Major League Gaming, an early organizer of professional video game competitions.
The deal, worth $46 million (roughly Rs. 305), is relatively small for a company the size of Activision, which has a market value of more than $27 billion (roughly Rs. 179 crores). But it could play a significant role in Activision's broader ambitions to become a bigger player in the media business.
Robert A. Kotick, chief executive of Activision Blizzard, said he saw an opportunity to build a bigger mainstream audience for e-sports through more professionally produced events modeled on traditional athletic competitions and the broadcasts that bring them into homes.
While most of its e-sports events are more likely to be watched over the Internet, as most professional e-sports competitions are today, Activision intends to bring them to viewers through a traditional television channel distributed by cable and satellite providers, Kotick said.
"I have a simple vision for this," Kotick said in a phone interview. "I want to build the ESPN of video games."
Activision is buying Major League Gaming largely for its online broadcasting network, MLG.tv, which streams game matches to consoles, personal computers and mobile devices. Late last year, Activision, based in Santa Monica, California, announced the formation of Activision Blizzard Media Networks, a division focused on the growth in e-sports.
Activision has already begun bringing in people with extensive backgrounds in broadcasting and e-sports. In October, Activision hired Steve Bornstein, former chief executive of ESPN and NFL Network, to run its new media division. It also hired Mike Sepso, a co-founder of Major League Gaming, to serve as a senior vice president of the division.
As part of the acquisition, Sundance DiGiovanni, the other co-founder and chief executive of Major League Gaming, will join Activision.
Major League Gaming, founded 12 years ago, will continue to organize professional video game competitions featuring games made by Activision and other publishers.
Other big publishers have begun increasing their investments in e-sports in recent months. In December, Electronic Arts, the publisher of the "Madden" and "Battlefield" franchises, formed an e-sports division and appointed Peter Moore, its former chief operating officer, to run it.
Microsoft last year increased its investments in a professional tournament for players of "Halo," its science fiction shooter game.
But no publisher has been more successful at fostering a large e-sports audience than Riot Games, whose October championship match for its arena battle game, "League of Legends," was viewed by as many as 14 million people at one time, up from 11 million the prior year.
For the most part, publishers like Riot have viewed e-sports as a way to energize their fan bases by showcasing the talents of the most highly skilled players. The competitions are not generally big sources of profits on their own, but benefit publishers indirectly by improving sales and increasing the online purchases that occur within games.
Activision's Kotick said he saw similar benefits for his company's games, but he believed organized competitions would become a big business in their own right, as corporate sponsors and advertisers become more familiar with the category.
Activision is hardly the first company to consider the broadcasting of e-sports competitions as a crucial piece of the e-sports business. Twitch became a streaming powerhouse by allowing professionals and amateurs to broadcast matches, and it was eventually acquired by Amazon for nearly $1 billion (roughly Rs. 6,645 crores). YouTube, which is owned by Google, has also turned itself into a popular destination to view gaming videos of all kinds.
Much of the gaming content on Twitch and YouTube is contributed by users, though these platforms also broadcast professional competitions. Kotick thinks an e-sports network singularly focused on premium content – including slickly produced competitions and news shows akin to "SportsCenter," on ESPN – will be able to attract more interest from advertisers.
"We think user-generated content networks are great and widely available," he said. "This is really focused on premium content."
The studios within Activision that make its games will be able to decide whether to partner with Activision's own broadcasting arm to air their competitions or an outside company, Kotick said.
In addition to "Call of Duty," the digital card game "Hearthstone," developed by the Blizzard side of the company, has developed a sizable e-sports following. Blizzard's "StarCraft" help.
["source-gadgets.ndtv"]