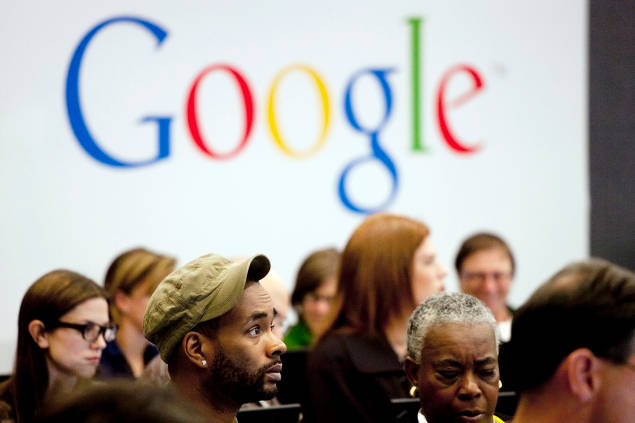 Search Engine Optimisation (SEO) has become one of the accepted facts of life when talking about any online business – even if you've got great content and a strong social media presence, nobody can do without the huge waves of 'organic' traffic that comes to us via Google's search engine. Apparently that's the case even when you're Google itself. A fairly innocuous jobs posting on Google's Careers page actually tells us about something important that's happening inside Google's Mountain View office.
The company is hiring a Program Manager, Search Engine Optimisation, and the post notes that Google is looking for someone to "advise, collaborate with, and synthesise feedback from Marketing, Product and Engineering", and to "push for technical SEO best practices." It further states that the employee would need to "keep pace with SEO, search engine and Internet marketing industry trends and developments, and report changes as needed."
There's a sense of absurdity to these statements, since most people in the industry will agree that SEO is driven by, and is a reaction to, Google. The developments in this industry come about when Google makes some change that breaks every site's SEO, and forces them to rethink how they're presenting their content so as to do well at Google's altar.
As the man on the inside, the person that Google hires wouldn't have to keep pace with SEO; but rather would need to know which team was the correct one to sit down and take notes from. Google notes in its post that this employee will have to help drive organic traffic and business growth.
As a Program Manager for Technical SEO, you will work with cross-functional teams across Marketing, Sales, Product Development, Engineering and more to help drive organic traffic and business growth. You will take part in website development and optimization, help shape blog and social strategy, improve website code hygiene and define Web architecture for international websites.
That's particularly interesting, because it means that Google wants the various content based properties that it owns to show up more prominently in search. But Google's Instant Answers feature takes away the need for this – even without bringing into question the authenticity of search results, Google can use this space to display a card from any of its own websites. So, why the sudden interest in bringing 'organic' traffic to its own websites?
There are a couple of possibilities. The first is that Google fears that its search engine will grow less and less important over time – and therefore wants someone who can also help it to optimise to show a good result on sites like Bing. A second – and more likely – possibility is that Google is facing pressure to show that it is not tampering with search results, and favouring its own properties.
Google is facing antitrust charges in the European Union, where companies including Expedia, Yelp, and British price comparison website Foundem say that Google has abused its market power and distorted Web results to favour its own shopping service. The hiring of an SEO manager is a signal that Google will not artificially boost the rankings of its own sites, and regardless of how true it is, will act like a signal flag that promises that the search ranking remains 'honest' with this change.
It's also interesting in that it shows us all that Google is also ready to play the SEO-game and boost its rankings that way. Many people see SEO as a race against Google – as people get better at "gaming" the search giant's results, Google changes the rules of the game starting things over from scratch. Hiring its own SEO executives marks a significant change in this sense.
While hiring an SEO expert is unlikely to make a difference in any on-going cases, it could well be a hedge against the future, as Google's sites could be optimised to perfection, to ensure that they fare well in any organic search results. Of course, critics could claim that Google's SEO managers will have insider information that makes the exercise moot, so it will be interesting to see how things play out.
["source-gadgets.ndtv"]