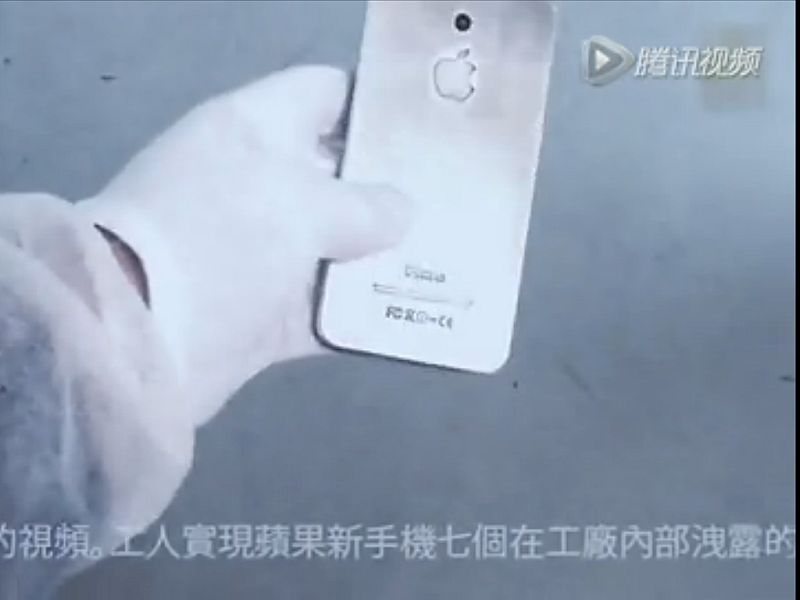 A new video has emerged from China, claimed to be from a manufacturing plant of Foxconn. The video shared on a Chinese site is said to purportedly show a prototype of the next iPhone, widely believed to be dubbed iPhone 7 if going by Apple's naming convention.
In the video, a purported factory worker dressed up with gloves and required overalls for the manufacturing plant is seen taking a quick video of what is believed to be a prototype of the next iPhone. While the video definitely shows an Apple logo at the rear of the handset, several other things point that it may be a cheap iPhone knock-off from a local Chinese company.
Some of the visible features of the alleged iPhone seen in the video include bezel-less display, no signature home button below the display, and a centred rear and front cameras on the handset. The rear camera is seen without the LED flash. All these features tend to hint that the device seen in the video may be a fake device.
At the end of the video, the Foxconn branding is seen on the overall of the cameraman, tipping that it may be a handset being built by Foxconn.
Based on preliminary leaks, Apple is said to consider ditching the Lightning connector and replace it with a USB Type-C port. Some other features that Apple is rumoured to be working on include multi-touch 3D Touch, dual camera sensors, and an in-display fingerprint recognition technology. An earlier report also claimed that Apple may ditch the 3.5mm headphone jack from the iPhone in favour of Lightning connector-enabled earphones and adapters.
["source-gadgets.ndtv"]