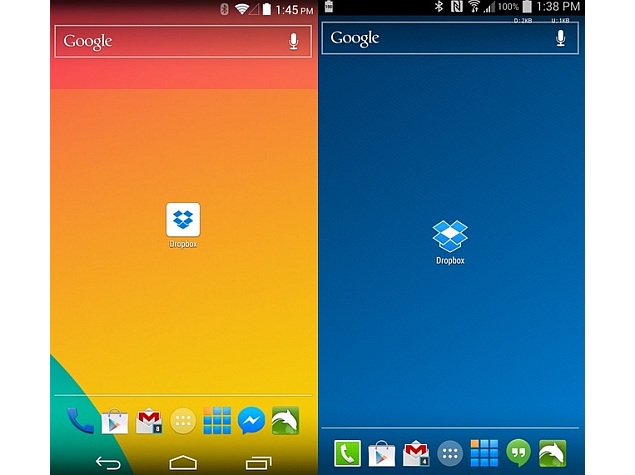 Dropbox, a popular cloud storage service, has updated its app for Android and iOS users. The latest update brings mostly visual tweaks and no changes in the service.
One of the most evident changes seen is in the app logo itself, which is now devoid of its white background and is only the blue-coloured box (see above).
The folders inside the Dropbox app have also been visually overhauled and have been given a more flatter minimalistic look. The blue-coloured folders are now white with blue outlines. The 'Favourite Files' section's getting started design has been also changed and now comes with bit more colours than before (See Below).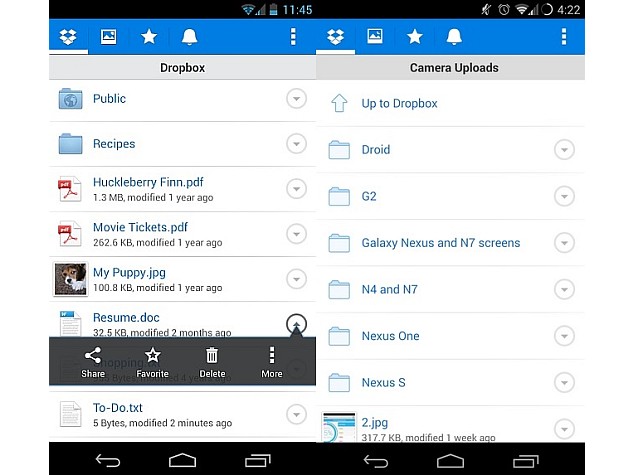 The Dropbox apps' syncing process with PCs has become simpler, and can be completed in three easy steps. The users would need to visit the website – www.dropbox.com/connect from the system they want the service to be paired with. The site will have a QR code, which can be scanned by those devices, which the users want to sync it with. Post successful scanning, the device will be automatically authorised to sync files.
The Dropbox app is available to download from Google Play Store and Apple iTunes Store.
Dropbox last month made clear how it goes through the shared files of the users without looking at the content inside. The firm stated that every file has a unique hash code in the end that makes it easy to spot. The cloud service portal keeps a check on those hash coded files against its own blacklisted hash codes of copyright infringement files and blocks it as soon as it comes across any matching hash file.
The information was given after Dropbox blocked a user's personal file as it violated the firm's and DMCA's copyrighted file sharing policies, which raised obvious questions about how Dropbox was able to access the file in the first place.
["source-gadgets.ndtv"]