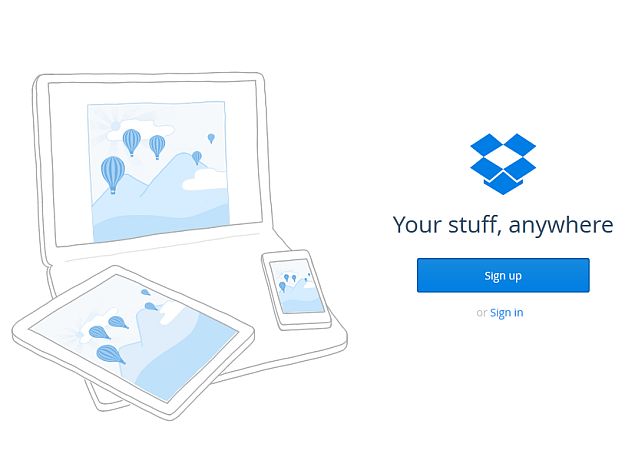 In a bid to prove its dominance over other cloud storage competitors, Dropbox has unveiled a new "Streaming Sync" feature for its desktop client. With Streaming Sync, the Dropbox aims to deliver large audio and video files (or any other files greater than 16MB in size) to users as soon as the author places it in the Dropbox folder.
"Today, we're excited to introduce the latest version of the desktop client that includes streaming sync – a newly optimised sync for large files – and other features that improve how you use Dropbox on your computer," Dropbox Engineer Nipunn Koorapati said via a blog post.
Dropbox explains that before the Streaming Sync feature, a file needed to be uploaded in its entirety before the end users could start to download it. However, the users can now start viewing files while the rest syncs in the background.
Dropbox claims that Streaming Sync will result in sync speeds of around 1.25x faster or even up to 2x faster than before. According to the firm's internal testing, 500MB of data can be synced in less than 300 seconds (or 5 minutes), compared to nearly 400 seconds earlier. The detailed working process of the feature has been explained on Dropbox's Tech Blog.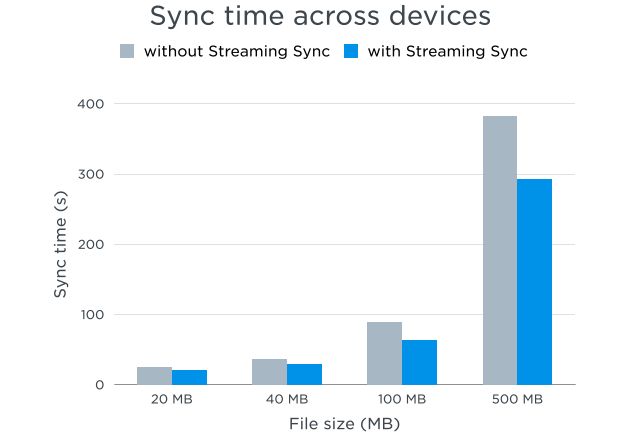 The new desktop client for Dropbox not only comes with an improved sync speed but with support for Danish, Dutch, Swedish, and Thai, languages and a scrollable menu notification to give a detailed view of the activities taking place in the background. In addition, creation of shared links to files and managing shared folder invites are possible from the Dropbox menu itself.
If you can't wait to try the new features, you can download the updated desktop client from Dropbox'swebsite. The update with Streaming Sync and other new features will be automatically rolled out to existing users over the coming weeks.
["source-gadgets.ndtv"]