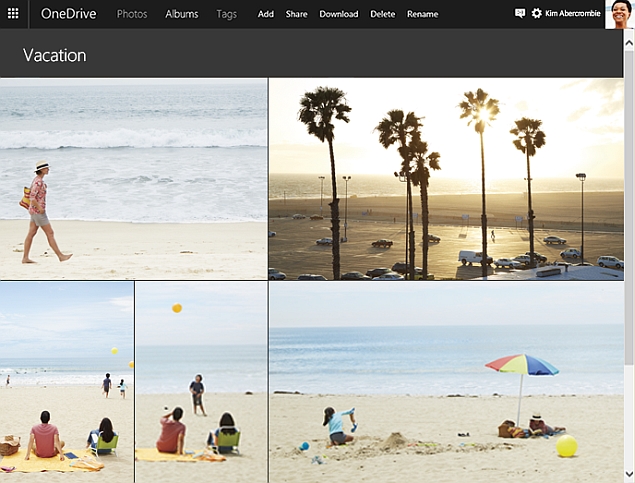 Microsoft has announced an update for its file-sharing and cloud storage service OneDrive, with some new image sharing/ viewing features and a new Search system. It is worth mentioning that the updates, which will roll out over the next few weeks, are built upon what Microsoft demoed on Windows 10during the recent 'The Next Chapter' event last week.
The upcoming update for Microsoft OneDrive will let users view and manage images much easily than before both on mobile and desktop devices. As a part of the update, OneDrive will also include Albums, which unlike other traditional albums, will show larger thumbnails and display images in an edge-to-edge layout. "Albums also let you bring photos and videos together from anywhere in your OneDrive,"added Microsoft's Douglas Pearce on the company blog post. The Albums feature will reach the Web version and the iOS app first, followed by the Android and Windows Phone apps.
Easy importing of images from Windows 7 and Windows 8 OS-based devices, automatic saving of images under 'Screenshot' and 'Camera Imports', saving images directly from user's Outlook.com inbox, are some more features included in the upcoming OneDrive update.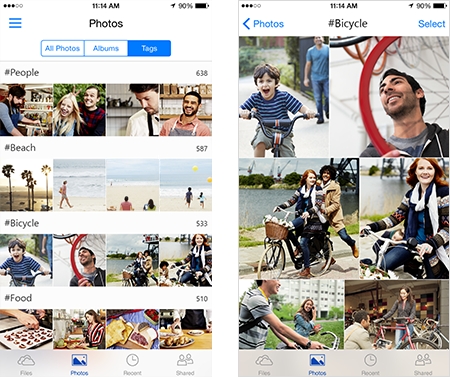 One of the most highlighted features that will arrive in the update is the redesigned Bing-powered search functionality. The new and more powerful search function will let users search for Office documents and pdf files by the text inside them. It can also search images based on time periods, locations or extracted texts. "Our users will have access to automatically grouped collections of photos and they can easily search for specific ones. You'll be able to quickly find things such as 'people,' 'dogs,' 'whiteboard,' 'beach,' 'sunsets,' and dozens of other terms," said Pearce.
With the help of a new Tags feature, users will be able to view their top tags, both manually and automatically generated ones easily. Also included is the Weekend Recap emails that will send some of the images clicked on weekends as a mail to users automatically. "Not only will you be able to enjoy them again on Monday, but you can quickly send them to your friends or family for them to see as well!"
Microsoft also announced that its OneDrive for Business service is now accessible via OS X machines with a sync client in a preview release, and has brought the access to its iOS app as well. Once installed, users can use OS X's Finder service to manage and sync their OneDrive files. Microsoft says more features will be introduced for the Apple platforms soon.
["source-gadgets.ndtv"]