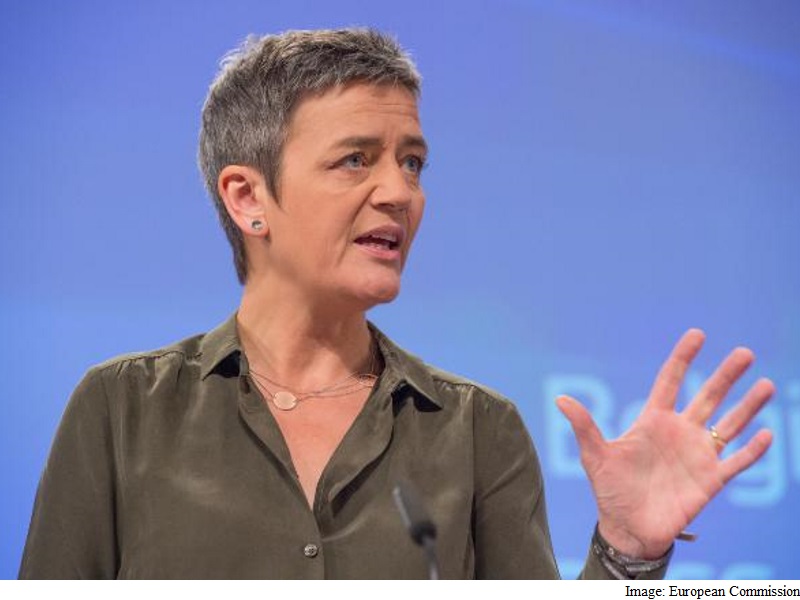 Margrethe Vestager, the European Union's antitrust chief, warned Sunday that the collection of a vast amount of users' data by a small number of tech companies like Google and Facebook could be in violation of the region's tough competition rules.
Vestager's comments are the latest in a growing chorus of European criticism about the privacy practices of US tech giants, many of which rely on crunching data based on people's social media posts, online search queries and e-commerce purchases to fuel their digital advertising businesses.
The comments by Vestager, who, as the region's top competition official, has sweeping powers to fine companies that are found to abuse their dominant market positions, show that European officials are stepping up their fight to strengthen data protection. In the European Union, an individual's right to privacy is viewed on par with other fundamental rights like freedom of expression.
"If a few companies control the data you need to cut costs, then you give them the power to drive others out of the market," Vestager said at the DLD conference, a gathering of digital executives and policymakers.
She said that "it's hard to know" how much data is given up when using an online messaging service. "But it's a business transaction, not a free giveaway," she continued. "As consumers, we need to be treated fairly."
Vestager's warning shot in the often-rancorous privacy debate comes ahead of a January 31 deadline for Europe and the United States to reach a new data-sharing agreement.
The new so-called safe harbor agreement is needed after the European Court of Justice ruled last year that Europeans' digital data was not sufficiently protected when transferred to the United States. Negotiations between the European Commission, the executive arm of the European Union, and the US Commerce Department are continuing – though legal experts, government officials and industry watchers think that an agreement may not be reached by the end of the month.
A number of European executives echoed Vestager's fears about how a small number of US tech companies could use their large-scale data collection to favor their own services over those of rivals. Among them was Oliver Samwer, the German entrepreneur who co-founded Rocket Internet, one of the region's most high-profile tech companies.
["source-gadgets.ndtv"]