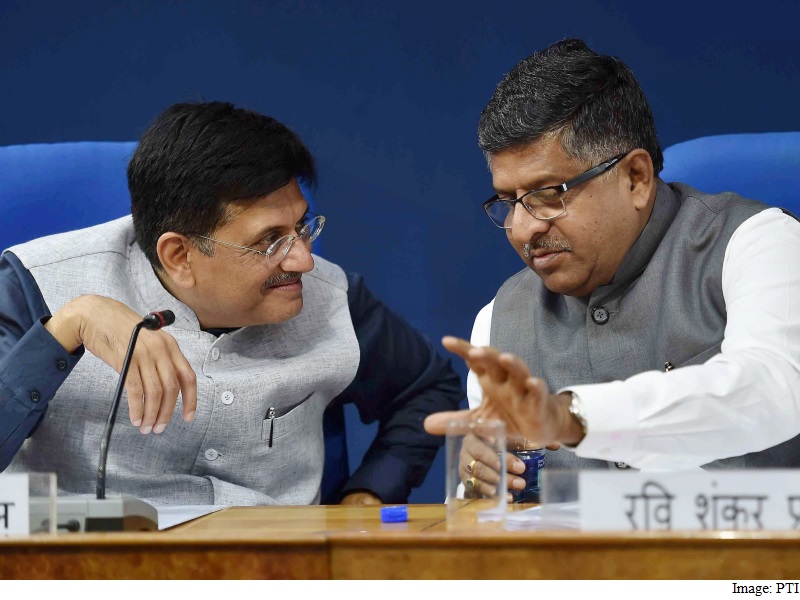 Improving the financial health of the state-owned BSNL is the top priority of the BJP-led NDA government, Telecom Minister Ravi Shankar Prasad said on Sunday.
"To improve the financial condition of BSNL is my top priority. We are trying our best in this direction. We are going to better BSNL for sure," Prasad said at a BSNL function in Indore.
In a veiled attack on the previous UPA regime, he said, "BSNL was in 10,000 crore profit when the tenure of Atal Bihari Vajpayee-led government came to an end in 2004.
"10 years later when we (NDA) returned (to power), we found BSNL running in 8,000 crore loss", the Telecom minister added.
He said the NDA government's steps to improve BSNL has started paying off as the telecom company's operating profit has come to 672 crores in the last fiscal.
The Minister said he along with BSNL chairman and Chief Managing Director (CMD) Anupam Shrivastava will move around in the city tomorrow to personally know the areas facing call drop problems.
The BJP leader further said he had directed officials to ensure that the state-owned company provides the best service during the Simhastha-Kumbh Mela beginning April 22 at a religious city in (adjoining) Ujjain district.
Stressing on the need for a rapid change in the functioning of Post department, he said, "I want to bring it out of … somber state. Post department staffers should provide services to customers with a smile."
According to the Minister, efforts are on to link Post Department with e-commerce and the Centre was working on launching payment bank by March 2017.
["source-gadgets.ndtv"]