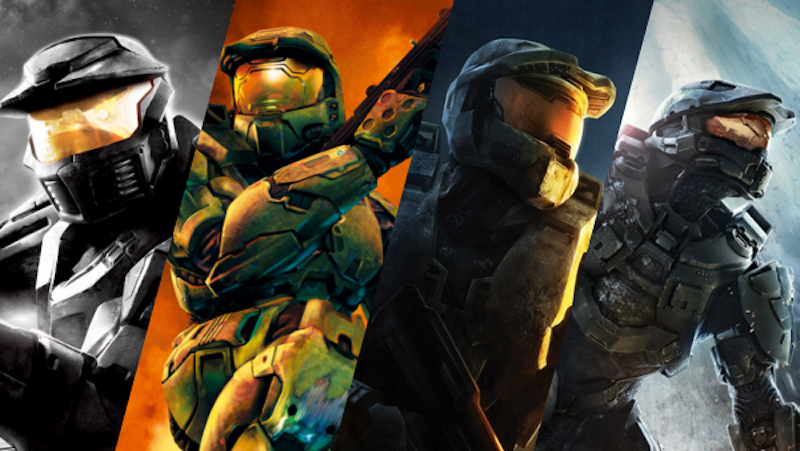 HIGHLIGHTS
Halo Infinite won't be mimicking the likes of Battlefield V
For the developer 'BR' refers to the Battle Rifle, an iconic Halo weapon
Halo Infinite is still early in development
With Battlefield V and Call of Duty: Black Ops 4 adopting the popular battle royale genre, one first-person shooter will stay clear of the current hype around it, Halo Infinite. The Xbox One (and possibly next Xbox) game won't be mimicking its contemporaries with a take on battle royale. This was confirmed by Halo Infinite developer 343 Industries during a social live stream by the studio. On being asked by fans if Halo Infinite would follow the battle royale trend, Jeff Easterling, a writer at 343 Industries known to the Halo community as Grim Brother One stated otherwise.
"I'll tell you right now, the only BR we're interested in is Battle Rifle. The original BR. So, calm yourself," he said 55 minutes 55 seconds into the stream.
Prior to the battle royale genre gaining momentum, the abbreviation 'BR' was commonly thought of in gaming circles as the Battle Rifle – an iconic weapon in the Halo franchise. Judging from Easterling's reply, it's safe to say it would feature in Halo Infinite as well.
At Microsoft's Xbox E3 2018 event, the company lifted the lid on the next Halo game. Titled Halo Infinite it had a trailer reminiscent of Halo: Combat Evolved. Xbox boss Phil Spencer took to the stage to explain that it would have players joining Halo protagonist Master Chief in an epic quest to save humanity. Furthermore, the trailer mentioned that the game trailer was a game engine demonstration, indicating that it's far from actual gameplay. Also, Halo Infinite is powered by a new engine called Slipspace. Expect Halo Infinite for the Xbox One and Windows 10 PC. No release date for Halo Infinite was been announced just yet.
Previously, Halo 5: Guardians developer 343 Industries confirmed that Halo 6 is in the works. 343 Industries Community Director Brian Jarrard took to Twitter to allay fears that the Microsoft-owned studio is working on arcade cabinets after Halo: Fireteam Raven, an arcade cooperative shooter set in the Halo universe. Expect it to be on the Xbox One family of consoles and Windows 10 PC as well as Xbox Game Pass.
"Fireteam Raven has zero impact on the 343 development team which has already been working on the next console game,"Jarrard said. "Just like the Halo books or toys aren't being created instead of the next Halo game. Plenty to go around." He went on to say that he's aware that Halo fans are thirsting for more information on the next "real" Halo game. Furthermore, he's puzzled by the "blind outrage" some Halo fans are expressing over Fireteam Raven.
["Source-gadgets.ndtv"]