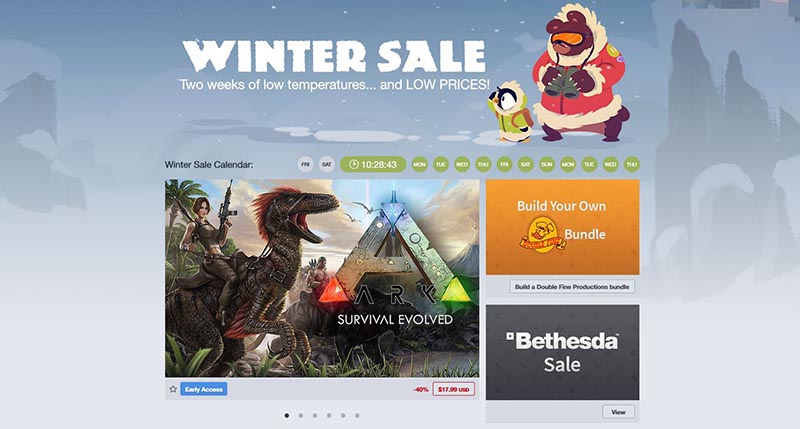 If you missed the Steam Winter Sale or weren't too happy with what you saw, Humble Bundle is having a Winter Sale of its own. The sale started over the weekend and will run for the entirety of two weeks until 10am PT (or 11:30pm IST) on January 29.
The Humble store is providing discounts on some of 2015's biggest hits and AAA games from previous years. Here are some of the best deals we identified:
Just Cause 3 – 20% off
Rocket League – 30% off
Dark Souls II: Scholar of the First Sin – 60% off
The Elder Scrolls V: Skyrim Legendary Edition – 75% off
Dishonored Game of the Year Edition – 66% off
Wolfenstein The New Order – 85% off
The Elder Scrolls Online: Tamriel Unlimited – 60% off
Cities Skylines – 60% off
The Witcher 3 Wild Hunt – 50% off
Sonic & All-Stars Racing Transformed – 75% off
Company of Heroes 2 – 75% off
Ark Survival Evolved – 40% off
Evoland 2 – 50% off
Grid Autosport – 75% off
Devil May Cry Complete Pack – 70% off
Build your own 'Double Fine' bundle – 85% off 3 games and 90% off 5 games
And as always with Humble, you can choose from a list of over 30,000 charities to donate 10 percent of all your spending on the site. Do note that you will need to pay in US Dollars or face conversion charges as the Humble Store doesn't currently support INR pricing unlike Steam.
["source-gadgets.ndtv"]