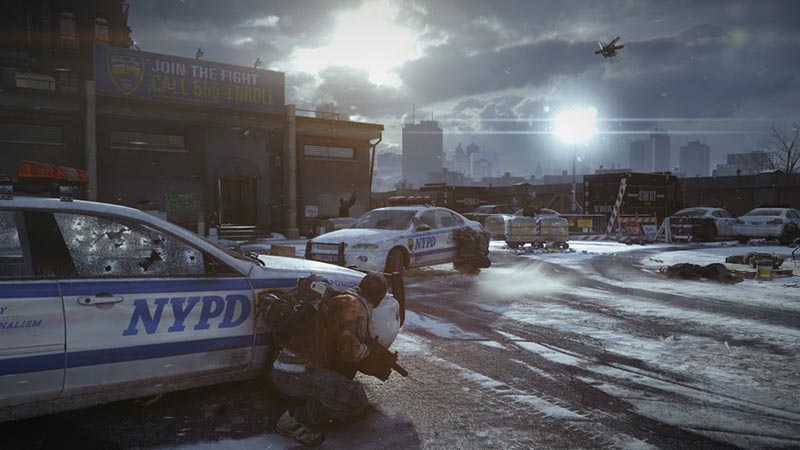 Ubisoft Massive's creative director Magnus Jansen has said that there will no presence of microtransactions in the studio's upcoming post-pandemic open world third-person RPG – Tom Clancy's The Division.
In an interview with British video gaming blog VG247, Jansen said: "[Microtransactions are] one of the things that we looked at because if people like the game and want to purchase extra things I don't mind that. But microtransactions, as it's defined, we do not have them. You cannot spend a little bit of money and fast-track to get better gear or pay to win or vanity items. We do not have that. The short answer is no, we don't have microtransactions, period."
This goes to further cement one side of the story. On Thursday, in direct contrast to Jansen's claims, The Division's page listing on the PlayStation store was spotted with the words 'In-game purchases optional' in the description section. But in an interview with Gamespot on Friday, Jansen said that microtransactions "had been under consideration, but [pay-to-win] never made it into the game".
It still doesn't explain why the game page continues to carry that same description, or if it's a misprint waiting to be corrected. Jansen went on to clarify that they do have planned downloadable content (DLC): "We will have DLC. We don't have it yet because we're just barely finishing the game. I just don't want anyone to say that when we announce the DLC, 'you said [no microtransactions]'."
The Division will have a closed beta – for Xbox One, PlayStation 4, and Windows PC – towards the end of the month. It will be available publicly for purchase over a month later, on March 8.
["source-gadgets.ndtv"]